RS1000 Drone Power Tether System
The Blue Vigil RS1000 is a power tether system that provides commercial drones with a persistent hover capability with unlimited continuous power. The portable, easy-to-install system consists of a base station in a ruggedized Pelican carrying case and a lightweight air module unit.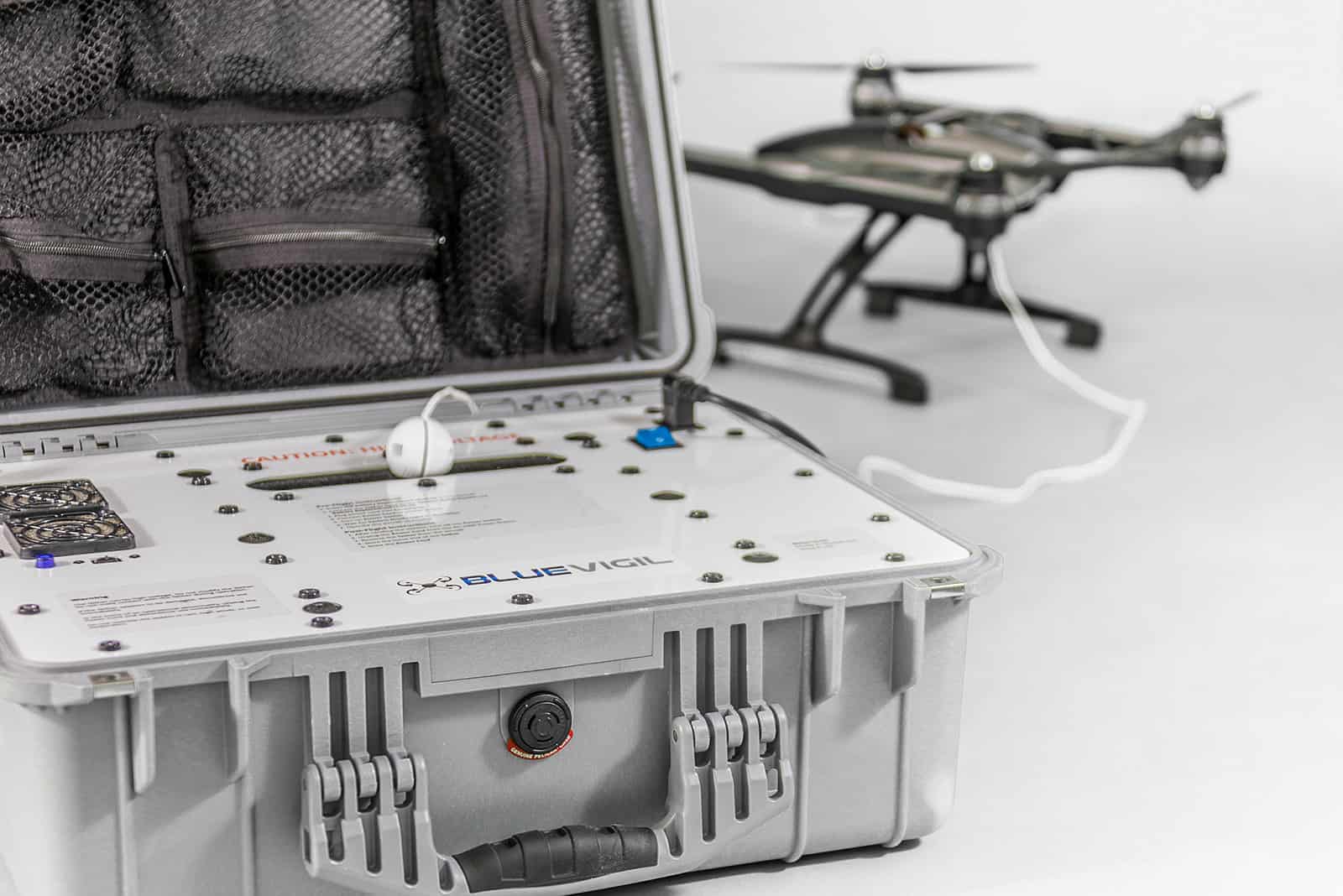 The base station features smart automatic cable management that keeps constant tension on the reactive tether, and includes built-in thermal overload shutdown protection for enhanced safety. Tethers are available in 45m (150 ft) or 90m (300 ft) lengths with optional Ethernet module.
Specifications:
45m (150 ft) or 90 m (300 ft) standard cable length
1.2 m per second maximum rate of climb/descent
Tether weight: 13 g per m
Peak power output: 1600 W
Sustained power output: 220 V AC input - 1500 W, 120 V AC input - 1000W
Tether break strength: 190 N
Tension on tether (on spool): 200 g
Operating temperature: -20 C to +40 C
Thermal overload shutdown protection
Proprietary power management circuitry
Active cable management
Includes tether cable mounting clamp
Dimensions: 52.4 x 42.8 x 20.6 cm
Weight: 16 kg