Quanta Micro, one of the smallest and lightest Inertial Navigation Systems (INS) by SBG Systems, is a key component of YellowScan's new Surveyor Ultra and Explorer LiDAR surveying solutions.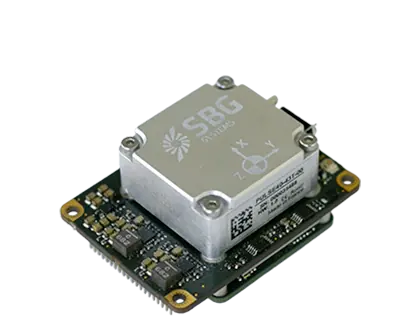 YellowScan's choice to incorporate Quanta Micro was driven by its remarkable SWaP-C attributes. Its compact size, minimal weight, and high performance make it an ideal choice for UAV surveying applications that demand both precision and compactness. Quanta Micro empowers surveying professionals with the accuracy they need to capture reliable data in even the most challenging environments.
Furthermore, YellowScan's integration of SBG Systems' Qinertia OEM into their own software, CloudStation, enhances its data processing and analysis capabilities. This integration streamlines the surveying workflow, amplifying productivity without compromising on precision.
"We are delighted to partner with YellowScan in delivering these marvelous surveying solutions," said Mathieu Peyrega, product manager at SBG Systems. "Quanta Micro's size and performance benefits, combined with Qinertia 4 OEM integration, will undoubtedly transform the UAV surveying landscape. We look forward to the positive impact these solutions will have on the industry."
YellowScan shares in this excitement, with Thibaud Capra, product manager stating, "Our collaboration with SBG Systems has been instrumental in enhancing the capabilities of our most compact systems. Notably, Quanta Micro's lightweight design and compact dimensions are truly impressive, especially considering the performance it delivers."