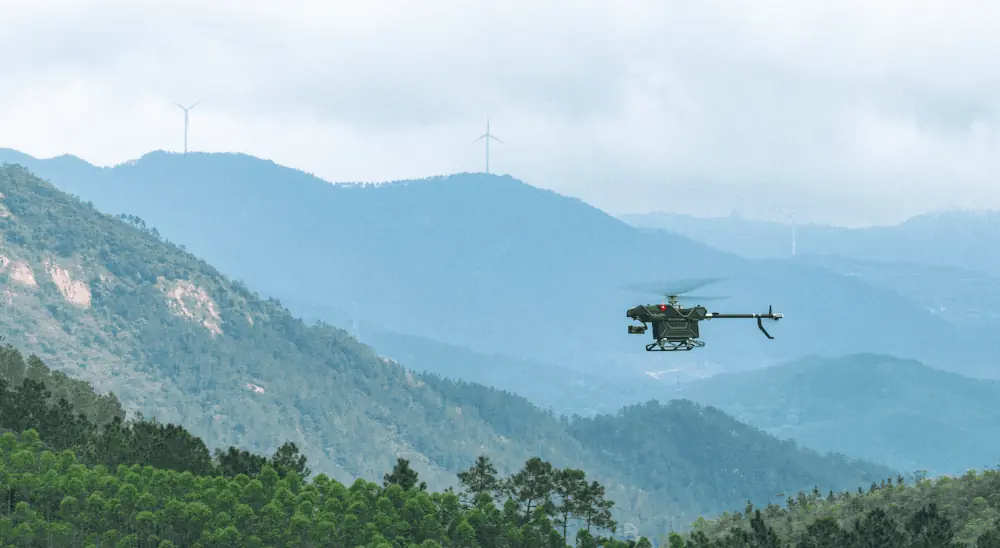 Ziyan UAS, a leading manufacturer of electric UAVs for civilian and industrial applications, has introduced an upgraded version of its RANGER P2X unmanned helicopter.
The company provides both commercial off the shelf and custom solutions based on its proprietary electric unmanned helicopter and hybrid VTOL platforms, with options including tethered systems, ground control stations, data and video links, dual- and quad-sensor gimbals, and autonomy and swarming capabilities.
Features of the upgraded RANGER P2X include:
Autonomous obstacle avoidance for flight safety
Modular design to allow fast deployment in three minutes
Extended flight time of 120 minutes
BVLOS flight with 30 km radius and real-time video feed
Ability to withstand extreme environment conditions
Versatile payload options for different application scenarios
The Ranger P2X is designed to fly and reach inaccessible locations to collect data. With an advanced AI system, it generates real-time feedback and handles flight anomalies. The system has conducted 1,486 flights, with daily patroling for air-sea coordinated missions over the last 12 months. This included the discovery of 152 suspicious vessels during these large-scale missions.
Designed for industrial missions, the Ranger P2X unmanned system consists of all the necessary multi-functional equipment required for these missions. The command center or Ground Control Station (GCS) is equipped with up-to-date GCS software, independently developed by Ziyan UAS. Its user-friendly interface allows the operator to manage flight plans and parameters of the aircraft in one go.
The modular design of the Ranger P2X makes it easy to swap payloads, with the ability to add payloads for mapping, surveillance, crowd control or search and rescue.