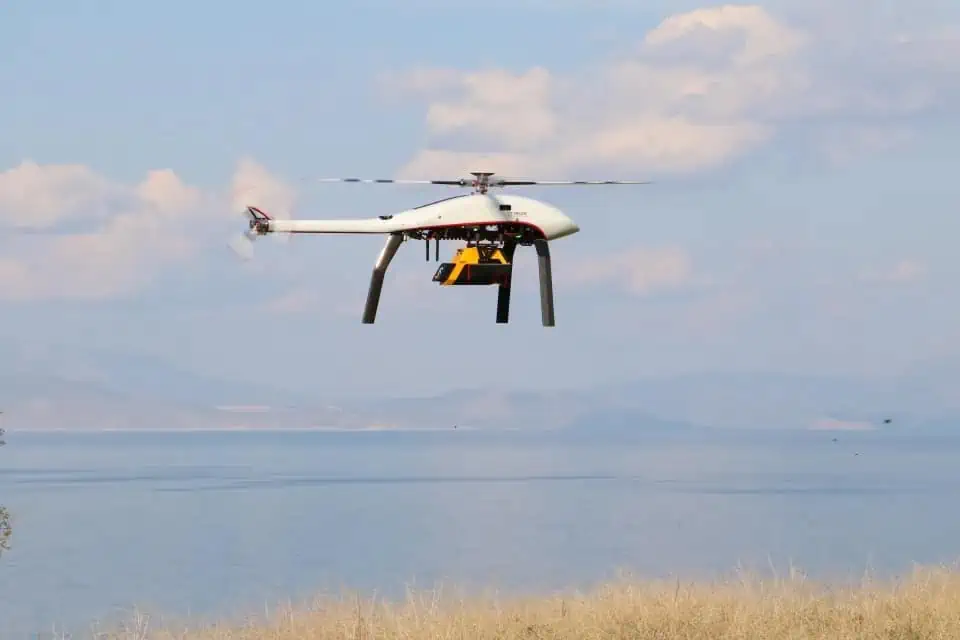 Leading provider of drones, products, and services Volatus Aerospace, has become the exclusive distributor for the Americas of the Velos V3 helicopter UAV, designed and manufactured by Velos Rotors. The announcement was made at AUVSI's XPONENTIAL 2023 in Denver, Colorado.
The IP65-rated, fully redundant design of the Velos V3 allows for a high-capacity payload and multi-sensor options making it a reliable UAV helicopter option. The design of the Velos V3 with its powerful twin-motor drive train and 40-kilometer control range offers reliability and scalability for any civil or commercial application. The payload over rotor (POR) option also allows for the addition of a ballistic parachute or other sensor options.
"Volatus Aerospace is a global leader for drone solutions, and we look forward to the Velos V3 joining their fleet of UAV offerings for civil, commercial and public safety applications," said Velos Rotors Chief Executive Officer Michael Seal.
Glen Lynch, CEO for Volatus Aerospace commented, "Our customers are looking for an efficient, reliable twin engine airframe. The Velos aircraft allows us to deepen our commitment to delivering the right aircraft and supplying customers with BVLOS capable platforms for their use in the cargo, inspection, and public safety sectors."
The partnership will support future growth for both companies as they provide a total end-to-end UAV platform for industrial applications including oil and gas, public safety, cargo delivery, and utility inspections.
Find Volatus Aerospace at booth 4205 at XPONENTIAL 2023