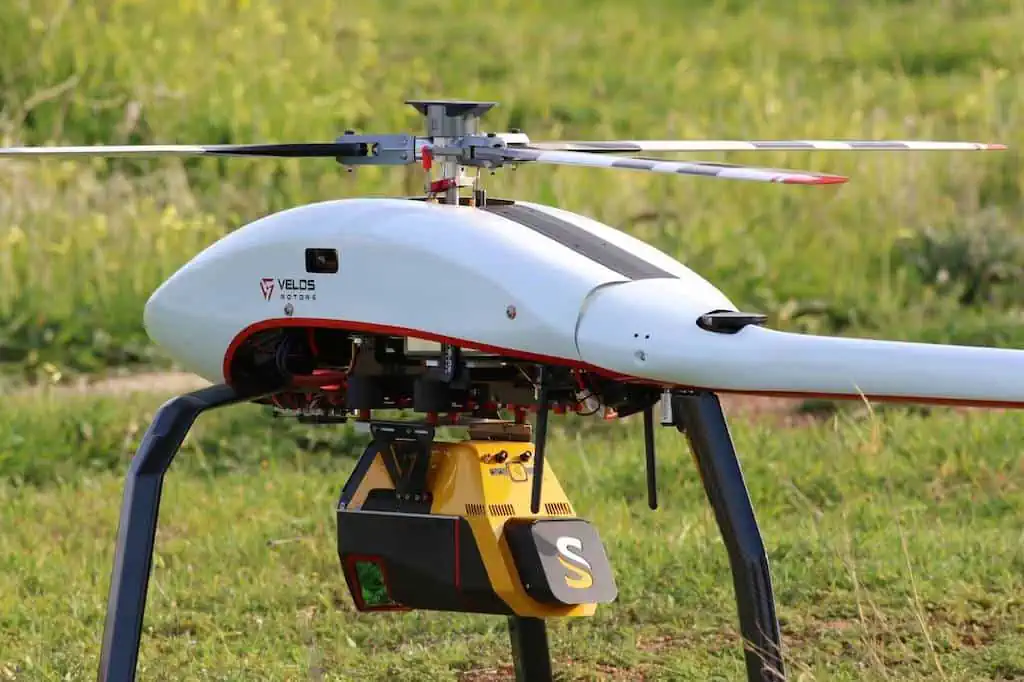 KULR Technology Group has partnered with Velos Rotors (VELOS) to provide its KULR VIBE service as an added enhancement to the Velos V3 UAV helicopter.
This will reduce vibration and increase balance of UAV payloads that are highly sensitive to aircraft vibration.
During the initial testing of the Velos V3 with the KULR VIBE service, the prop imbalance was reduced to 0.026 inches per second (IPS) with a reduction in overall damping and weight.
By addressing vibration directly at the rotor level, data quality and visual clarity was significantly improved, compared to traditional methods that rely on isolation or damping techniques.
The partnership will proceed with a series of trials in the coming months, using various cameras on VELOS drones to further validate these findings.
This collaboration aims to enhance the performance of sophisticated payloads typically found in VELOS drones, such as LiDAR, infrared, and high-precision optical cameras.
The KULR VIBE platform utilizes learning algorithms to detect sources of inefficiency-inducing vibrations and executes balance corrections based on hierarchical significance. Data from VELOS' individual rotor components is analyzed by KULR, allowing the platform to refine and adapt its balancing methodologies in response to real-time feedback.
"Our Velos V3 already was a very stable platform, but some customers carry payloads with highly sensitive sensors," said Velos Rotors Chief Executive Officer Michael Seal. "The KULR VIBE service measures minute variances in the Velos V3 and can prescribe precise modifications that add minimal weight and help reduce noise and vibration for those highly sensitive payloads."
"The Velos V3 offers a rugged UAV option for carrying scanning sensors and cameras," added KULR Technology Group Vice President of Sales and Marketing Ted Krupp. "Adding our KULR VIBE service will help more organizations use the Velos V3 for their missions."