H3 Dynamics has announced the global launch of H2FIELD, an on-site hydrogen trailer capable of producing hydrogen in-the-field for H2 UAV (unmanned aerial vehicles).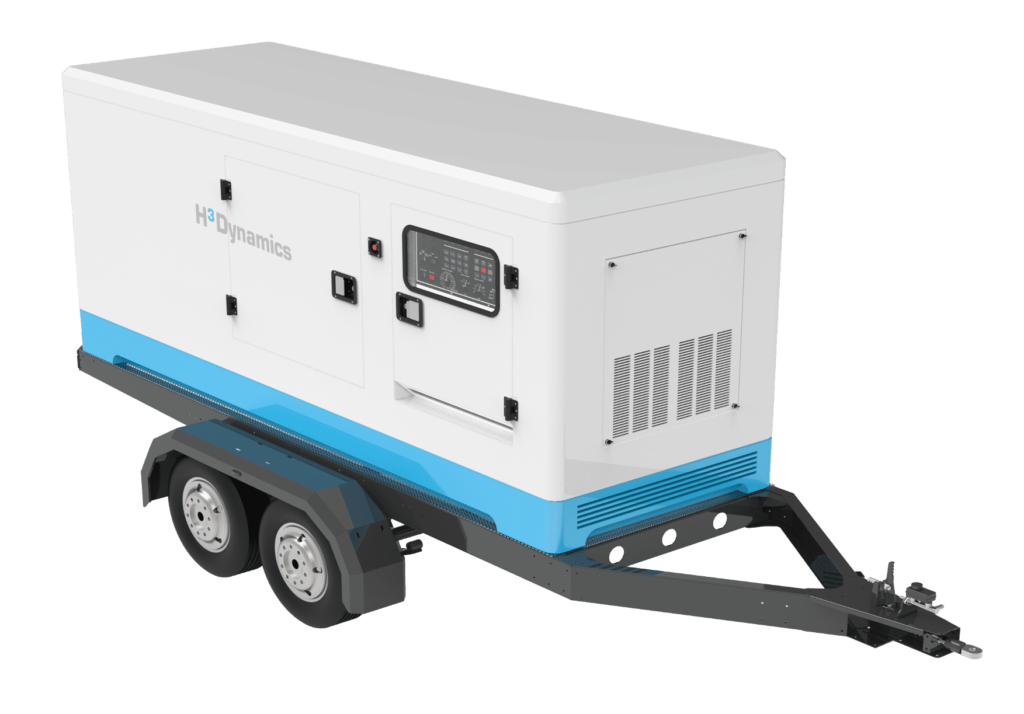 Designed to provide 24/7 hydrogen supply anytime, anywhere, to hydrogen powered multirotors, VTOL UAVs and fixed-wing unmanned systems, the H2FIELD's rugged IP-65 trailer-based solution solves fundamental hydrogen accessibility in remote areas, unlocking a major logistical barrier for a growing base of hydrogen drone operators in industrial, defense, and research sectors. The only feedstock input is water.
Compact and capable of producing hydrogen on-site, not just dispense it from other storage forms, H3 Dynamics' system can supply various configurations, with slow or fast charge options down to minutes per fill – depending on requirements.
The H2FIELD can generate hydrogen with just water and electricity, using electrolysis and further concentration to achieve 99.999% purity. It can also be dismounted as a permanent installation and connected to solar panel arrays.
Safety features include built-in fill monitoring that pauses and resumes as necessary according to temperature, as well as gas sensors and venting fans.
Taras Wankewycz, CEO and co-Founder at H3 Dynamics commented; "We are the evolutionary starting point to increasingly large hydrogen powered flight platforms, where testing, certification and regulatory approval challenges vary based on aircraft weight. We want to mature hydrogen technology in today's existing uncrewed aviation market – and that includes working out hydrogen logistics and refueling systems."