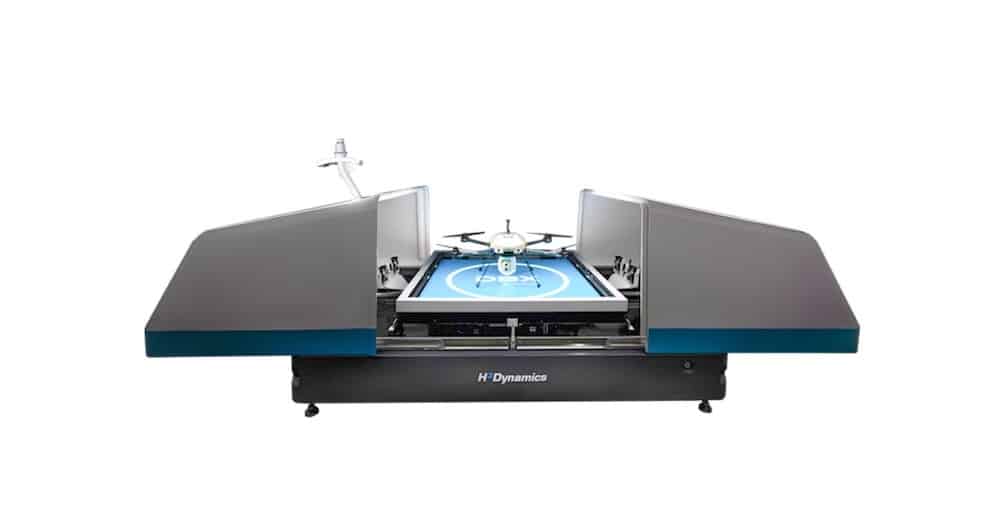 H3 Dynamics and ARO are partnering to enable 24/7 support for nationwide (US) installations of H3 Dynamics' DBX-G7 autonomous drone-in-a-box systems. 
Designed by H3 Dynamics, DBX-G7 is an advanced stationary field robot that functions like an onsite drone pilot, covering all operations from navigation, to docking, battery charging, data retrieval, transmission, and cloud-based processing, fully autonomously.
DBX-G7 is drone-agnostic, meaning it can support different drone models and payload options, enabling the full suite of use cases enabled by today's drone services industry through a single cloud portal.
Through this new partnership, H3 Dynamics will gain the benefit of ARO's 30+ years of managed services experience and track record in robotic operations, management, customer success, and service. Through this partnership, ARO will ensure the successful deployment, operations, support services, and continued success of H3 Dynamics' DBX platform.
"With ARO's expertise in managed robotics services we stand ready to deliver turn-key autonomous drone stations as a service with 24/7 nationwide operational support," said Jarat Ford, General Manager of H3 Dynamics-North America. "This is an essential step in scaling our solutions efficiently across such a large territory with many remote locations, such as on border patrols, or large solar PV power plants."
"We're excited to have this partnership with H3 Dynamics. The DBX platform is a world-class drone in a box system that is set to take the US market by storm," said Jeff Pittelkow, Managing Director of Robotics for ARO. "Through our national network of agents, resources, and our operational experience, we feel we are the right partner to help ensure H3 Dynamics are a continued leader in the space."