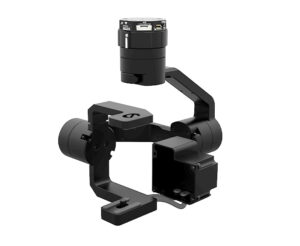 Gremsy has introduced the Pixy WE, a new state-of-the-art gimbal designed and optimized specially for the Workswell Wiris Enterprise multi-sensor camera. The combination of the gimbal and advanced aerial imaging payload is ideal for a wide range of UAV (unmanned aerial vehicle) applications including thermal inspection, security, firefighting, environmental research, and more.
The compact and lightweight gimbal can be set up and deployed within seconds, requiring no balancing. Weighing just 500 grams, the SWaP (size, weight and power)-optimized system is designed to prolong flight times. Pixy WE can be integrated with the DJI M300 via gPort, as well as a variety of other drone platforms using the Pixhawk or CubePilot flight controllers.
To find out more about Gremsy's new Pixy WE or to pre-order, visit their website here.