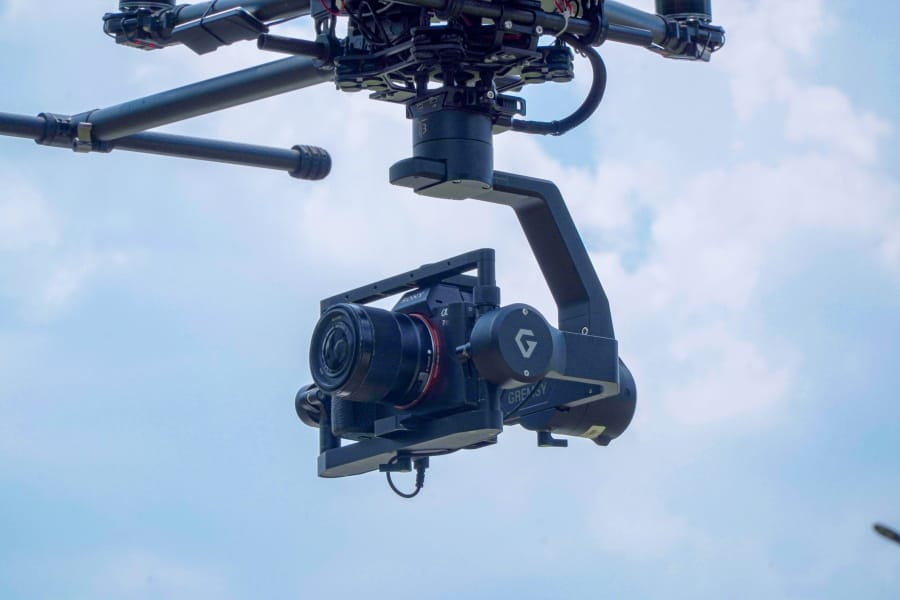 Gremsy has entered into a partnership with Auterion to create a new range of gimbal solutions for Auterion-powered and MAVLink-compatible drone platforms. The Gremsy PE line allows users to deploy the capabilities of open drone ecosystems with a choice of various camera payloads.
Gremsy PE is currently available in two models: T3 PE and Pixy PE, custom-built and based on the existing Gremsy T3 and Pixy U gimbals. The lineup supports a wide range of leading specialized cameras. The gimbal design adheres to the Pixhawk Payload Bus mechanical and electrical connection standards. Gremsy PE comes equipped with a sliding dovetail quick release that eases system setup and configuration, and is ready to plug and play with Auterion-powered and other MAVlink-based platforms, including Cube and Pixhawk.
The collaboration between Auterion and Gremsy incorporates Gremsy gimbal functionality into the Auterion Open Ecosystem through its tight integration with Auterion Skynode, the advanced avionics module that enables the Auterion software platform and uses Pixhawk open standards. With the PE gimbal connected to Auterion-powered drones, users can leverage the full feature set of Auterion's Open Drone Ecosystem and Gremsy's versatile gimbal platforms, accessing payload control and settings and providing superior support for mapping and inspection, along with a multitude of other industrial applications.
Gremsy PE currently supports payload control of Sony A7RIV and Wiris series cameras, as well as variety of other payloads powered by Auterion. In addition, the PE gimbals allow customers to develop products or applications related to gimbal control (e.g. tracking, inspection, mapping) via MAVSDK, MAVLink Gimbal Protocol V2 and gSDK.