Oceanalpha, a developer of unmanned surface vehicles (USVs), has released a case study detailing how its ME120 hydrographic catamaran USV, equipped with a Kongsberg M3 multibeam echo sounder system (MBES) and high-precision inertial navigation system, was used to survey hydropower station reservoirs within Wanjiazhai Hydro Project, Yellow River, China.
Read the full case study here >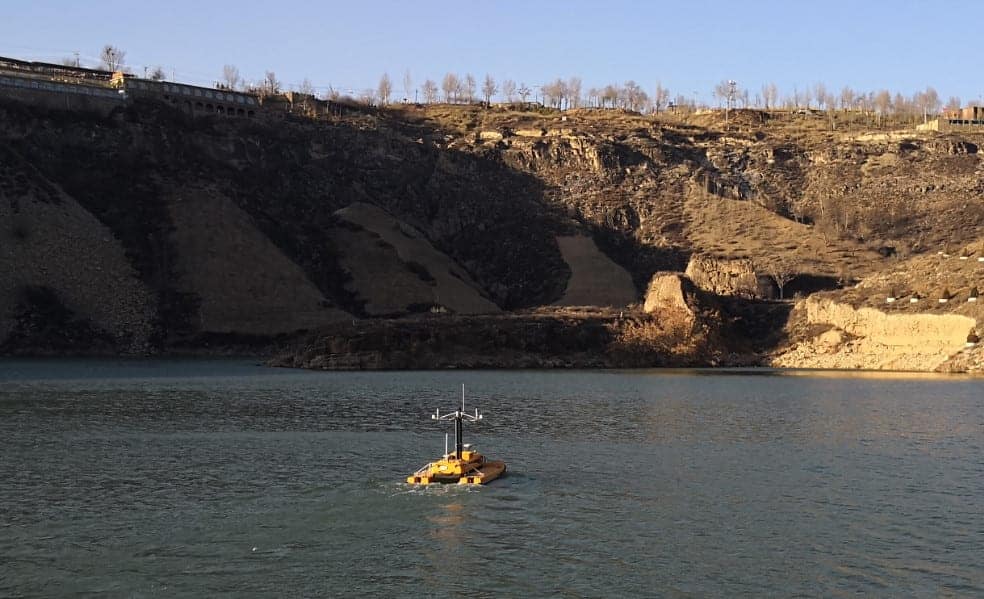 The survey area was divided into smaller sections, arranged parallel to the shoreline and according to depth, and the USV sailed back and forth to scan the riverbed. Survey lines overlapped in order to ensure secure data collection and take into account the effects of beam signal interference.
The data gathered by the USV was post-processed, incorporating tide level correction, line editing, surface model synthesis, surface editing and other features. A 20cm-grid 3D map was generated, which in turn was used to produce an underwater topographic contour map. A cross-sectional map was also produced from the data.
Precise surveying of the underwater terrain of the reservoirs, with sediment monitoring and storage capacity tracking, will allow reservoir management to conduct efficient water transfer planning.
To learn more about the application of Oceanalpha USVs with multi-beam echo sounder systems for underwater topographic surveying, read the full case study on their website.