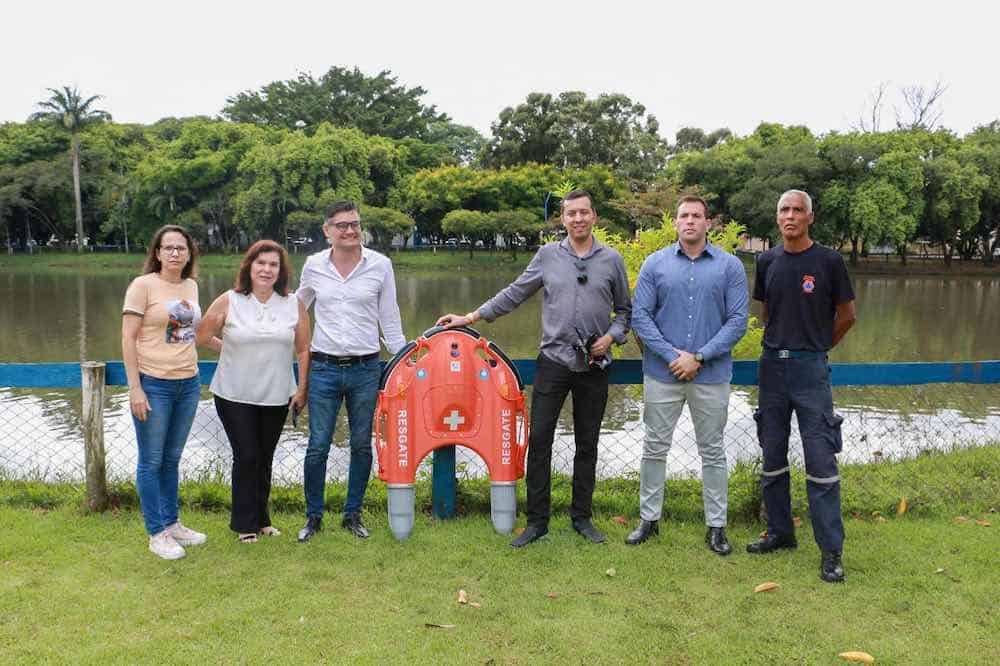 OceanAlpha's distributor Aquasafe has successfully demonstrated the company's Dolphin 1 Remote-controlled Lifebuoy on the Blue Lake (Lago Azul) in Rio Claro, Brazil. 
The Secretariat for Economic Development of Rio Claro, through its Department of Technological Innovation, was present at the demonstration. Representatives from the Civil Defense and Councilor Moysés Marques also attended the event.
"The remote-controlled lifebuoy has a name: Dolphin 1. It can go so far as to save a drowning victim, faster than any experienced swimmer, while the rescuer can operate it with a remote control staying safe and dry," said Luciano Luiz Murbach, the Chief Executive Officer of Aquasafe.
The Dolphin 1 life-saving water rescue robot was also used in a drowning simulation at Broa Dam in the municipality of Itirapina, with the presence and participation of firefighters. It will also be presented to the Maritime Guard, Navy, and the High Command Corporation of the Fire Brigade in Rio de Janeiro.
In addition to keeping the lifeguard from danger, the Dolphin 1 Water Rescue Device has much greater autonomy and efficiency than the human being, possessing the ability to save more people in a shorter time.