L25 Multi-function Marine Survey USV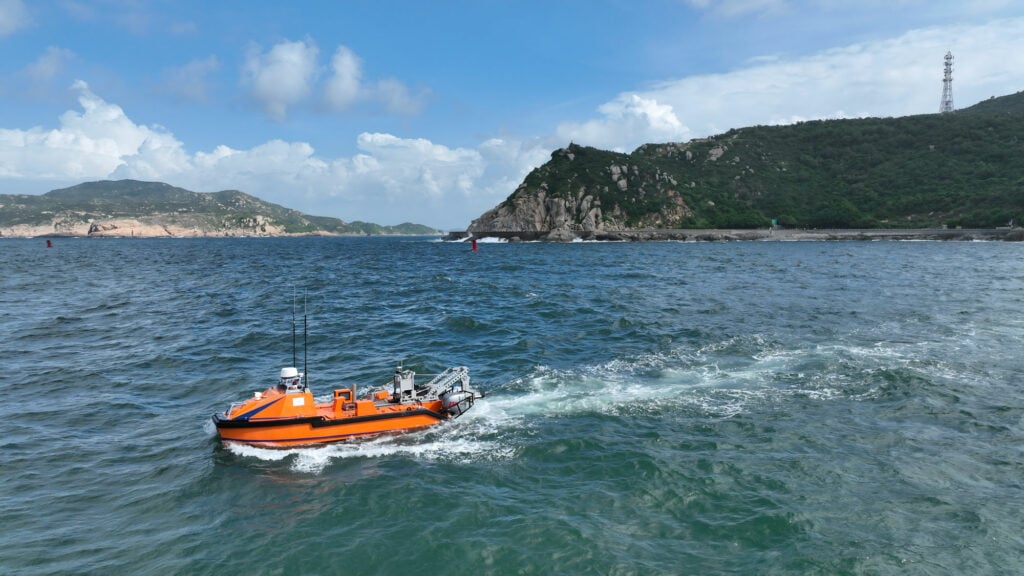 ① Large Capacity for Multi-function Instruments
Wider deck, bigger payload, supporting multiple equipment work simultaneously for underwater inspection, hydrography survey and oceanography survey.
② Longer Endurance, High Efficiency
· The internal combustion engine can extend the battery life to 72 hours.
· Long endurance enables round-clock inspection, feedbacking real-time data & video.
③ Advanced Design for Easy Configuration
· Small A-frame and winch support towing survey, cable length up to 200 meters;
· Foldable lifter protects instruments wet ends and offers greater payload capacity.
④ Stable Working Condition for Survey
· Excellent stability,roll range smaller than 10 degrees in SS4.
· Catamaran design significantly reduces swaying and spray foam, providing stable and quiet working condition for acoustic equipment
· Low noise electric Plug-in thruster, reduces signal-to-noise ratio by 20%
⑤ Autonomous Control with High Precision
· Radar, HD camera and AIS sensing enabling highly sensitive environmental perception
· Dual engine and dual propeller providing large torque, L25 can rotate in situ
· Able to navigate closely around constructions for zoom-in inspection
· Autonomous navigation algorithm, advanced obstacle avoidance algorithm and propulsion control algorithm
⑥ Auto Return
During a mission, if the L25 loses communication or is about to run out of power, it can automatically sail back to the designated location to avoid getting lost on the sea.
Specifications:
| | |
| --- | --- |
| Dimensions | 7.5m x 2.8m |
| Range | 10-20km |
| Endurance | 65h @ 4kn |
| Payload | 200kg |
| Weight | 2400kg |
| Max Speed | 10 knots |