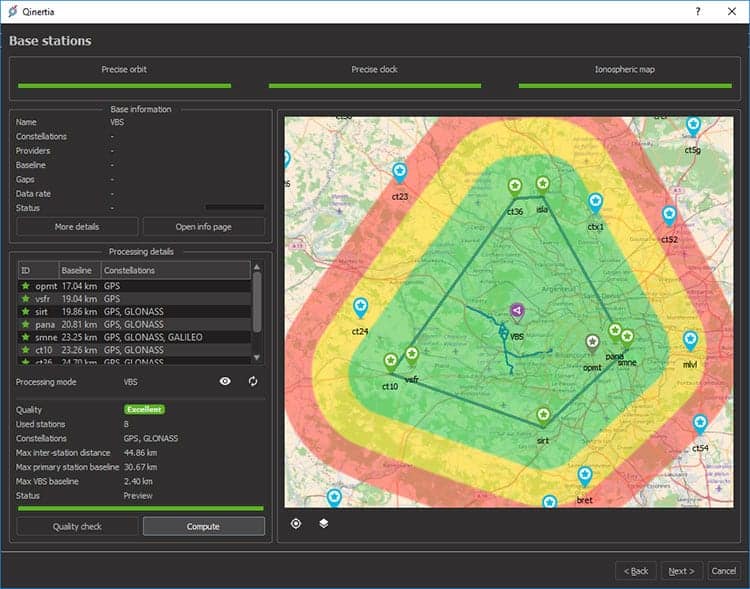 SBG Systems has announced that it has unveiled Qinertia, the company's new in-house post-processing software, at the Ocean Business conference. A designer of inertial navigation systems, SBG Systems has leveraged its expertise in real-time data fusion to develop Qinertia.
Designed for the surveying industry, the software gives access to offline RTK corrections, and processes inertial and GNSS raw data to further enhance accuracy and secure surveys made from land vehicles, manned and unmanned aircraft, and marine vessels.
After the mission, Qinertia gives access to offline RTK corrections from more than 7,000 base stations located in 164 countries. By creating a virtual base station near the project, the software delivers a high level of accuracy without having to set up a real base station. Trajectory and orientation are then greatly improved by processing inertial data and raw GNSS observables in forward and backward directions. Qinertia also secures the survey by quickly fixing afterwards lever arms or sensor misalignment.
Qinertia has been designed to help surveyors get the most from their surveys with simplicity. Projects can be begun with a step-by step wizard, and users can access an always up-to-date reference station database and consult advanced quality indicators.
Watch a video introduction to Qinertia below: