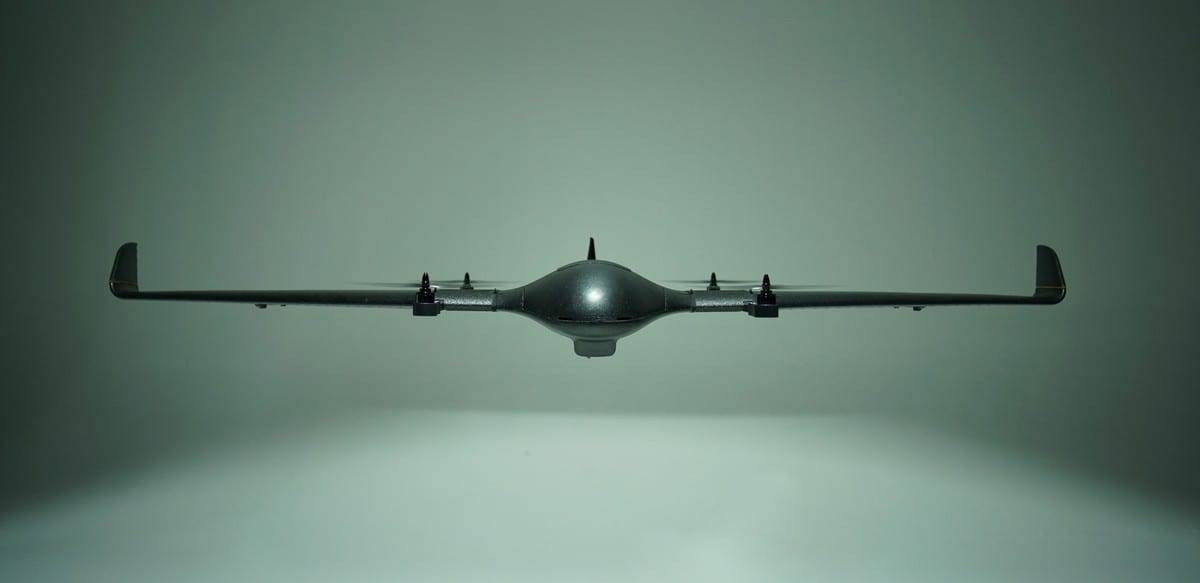 The DeltaQuad hybrid Vertical Takeoff and Land (VTOL) UAV, designed and developed by Vertical Technologies, is a series of fully electric autonomous UAVs capable of 2 hour 45 minute flight times and ranges of up to 150Km. The industrial quality components and versatile design allow for a range of payloads, with 1Kg capacity.
This innovative VTOL fixed wing UAV offers stability in both quadcopter and fixed wing mode, with smooth transitions between the two.
DeltaQuad UAV features include:
Vertical takeoff and landing
30 seconds field assembly
Zero pre-flight calibrations
Advanced simulator included
Telemetry and RPAS video over cellular VPN secured connections
BVLOS and fully autonomous mission capabilities
Extended safety features such as advanced mission feasibility, ADS-B monitoring and weather condition awareness.
Engineered to provide capabilities beyond its feature specification, the DeltaQuad UAV is easily customized, quickly deployed and very competitively priced, making it ideal for professionals and commercial UAV solution providers.
Regional Offices & Locations
Vertical Technologies
Vertical Technologies
Jan van Gentstraat 158 A-B, Badhoevedorp, 1171GP, The Netherlands
+31 20 225 4545
Contact
Send Message
Website