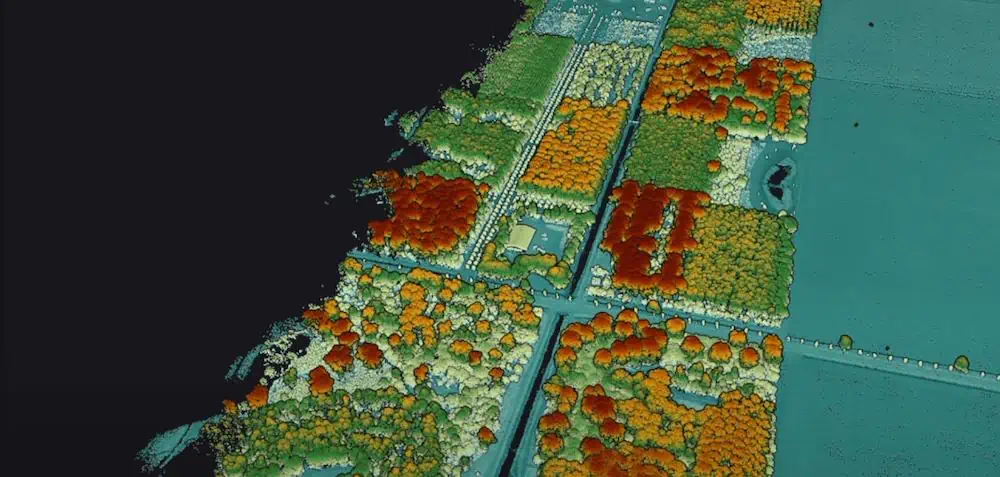 The YellowScan Surveyor Ultra LiDAR system with an embedded camera, has been integrated into the DeltaQuad Evo, bringing 1200 ha of dense point clouds for professionals worldwide.
The YellowScan Surveyor Ultra OEM is a new lightweight 360° LiDAR system with a 120° field of view for quality mapping and surveying. Standing out with high point density and light weight, it can now be used to its fullest extent with DeltaQuad Evo Unmanned Aerial Vehicle (UAV).
Evo is a new-age fixed-wing Vertical Take-off and Landing (VTOL) UAV for multipurpose long-range missions. Due to its modularity, Evo can carry multiple payloads simultaneously, like the newest YellowScan Surveyor Ultra OEM with an auxiliary battery. This lets the Evo fly for up to 225 min, capturing up to 100 data points per square meter. Since the data is processed swiftly and easily with the YellowScan CloudStation software, the integration is perfectly suited for large surveying projects.
Just earlier this year, both companies announced Evo becoming the first fixed-wing eVTOL UAV to integrate YellowScan LiDAR & RGB systems. Now, Tristan Allouis, cofounder and CEO of YellowScan, shares the excitement about the continuation of the collaboration: "Gradual progress is what empowers trembling innovations. Integrating the YellowScan Surveyor Ultra OEM in DeltaQuad Evo is a small step but opens up the window of opportunities wider for many mapping and surveying experts."
Douwe Zeeman, the CEO of DeltaQuad, adds: "It is a pleasure to see our products help professionals in different industries and regions. Now, enabled to fly longer distances, they can use the benefits of colorized LiDAR to the maximum."
Find the DeltaQuad and YellowScan Teams at INTERGEO 2023 on Booth E27.44