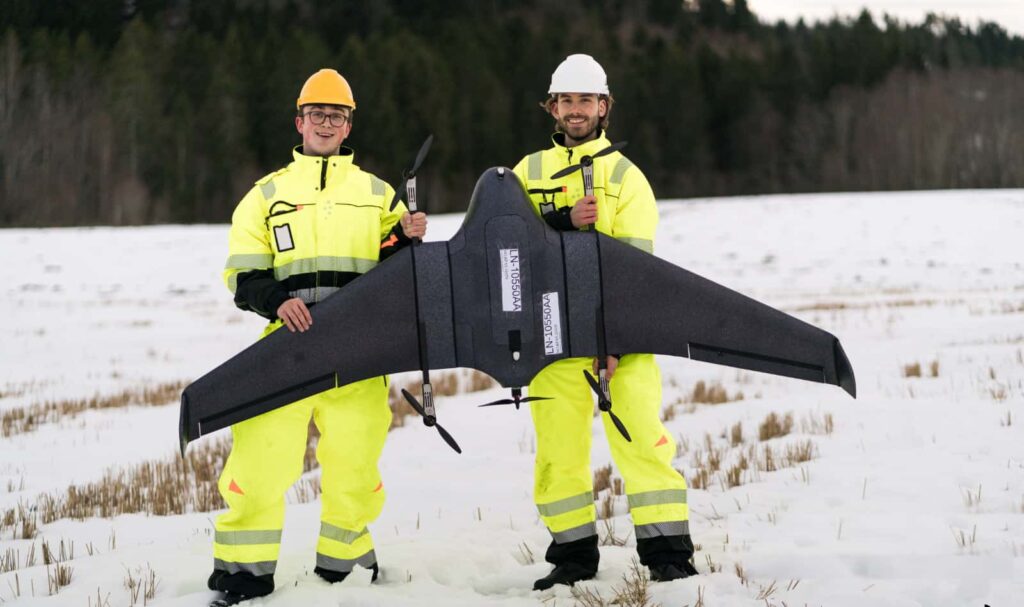 Vertical Technologies' DeltaQuad Pro UAV (unmanned aerial vehicle) has been used by medical transport drone operator Aviant to fly blood samples between two Norwegian hospitals that are over 120km apart, making this the longest drone flight ever performed in the country.
The flight was performed in compliance with the recent European drone regulations that took effect as of 1 January 2021, and was an important milestone for the drone industry, as long-distance BVLOS (beyond visual line of sight) flights are often difficult to gain authorization for.
Aviant aims to reinvent healthcare transportation by automating the transport of critical supplies and samples between hospitals, allowing medical care to become safer, more reliable and more effective. The company hopes that this use-case of transporting blood samples will inspire other organizations in Europe to further develop such innovative solutions with drones, and that such technology will eventually be utilized on a daily basis across Europe.
The DeltaQuad Pro is an industrial-grade fully-electric vertical takeoff and landing (VTOL) fixed-wing UAV that can be easily controlled from a tablet or laptop. It can operate completely autonomously and take off from and land in a very small footprint in almost any environment.
Bernhard Paus Graesdal, co-founder of Aviant, commented: "With the DeltaQuad Pro, we were able to start advanced operational tests from day one. With a robust vehicle and a supportive technology team, Vertical Technologies offers one of the easiest to use VTOL vehicles out there, at an incredible price range."