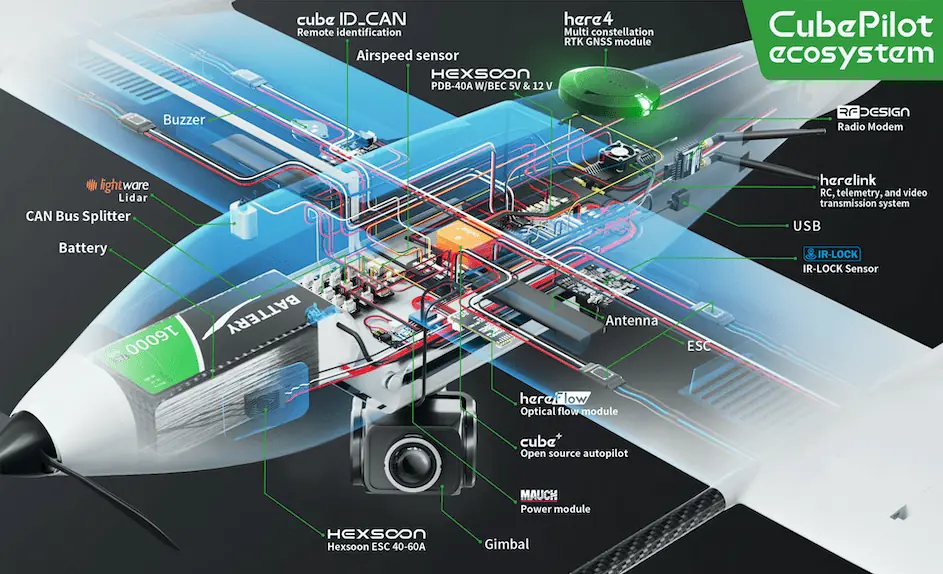 CubePilot the pioneering hardware and software ecosystem for UAVs, has released details of the ekoSKY fixed-wing VTOL (vertical takeoff and landing) UAV by Polish company BZB UAS.
The ekoSKY's compact and portable design features leading-edge CubePilot technology including: the Cube+ open source autopilot, the HereLink RC, telemetry, and video transmission system, the Here4 multi constellation RTK GNSS module, the HereFlow optical flow unit, and the latest Cube ID_CAN remote identification module.
Prepared for flight in less than 10 minutes, without the need for tools or a runway, the ekoSKY is the perfect tool for surveying, forestry, or civil engineering projects.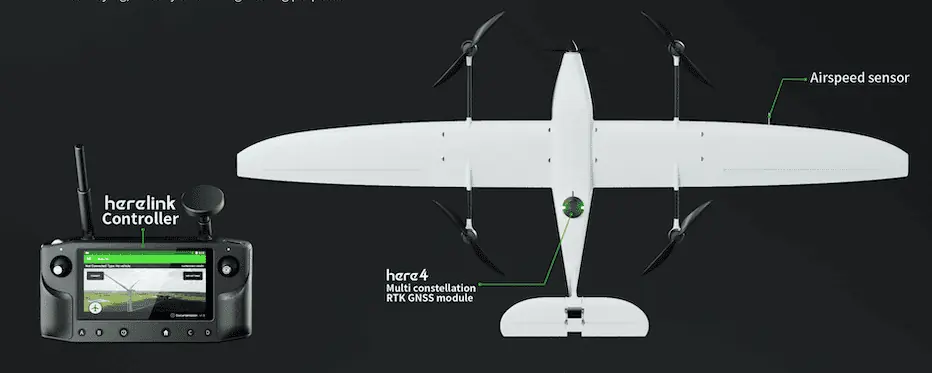 Specifications
| | |
| --- | --- |
| FLIGHT TIME | Up to 150 minutes |
| MASS (MTOM) | 14 kg |
| MAXIMUM PAYLOAD MASS | 1.5 kg |
| ASSEMBLY TIME | 10 minutes |
| CRUISING SPEED | 20 m/s (72km/h) |
| TAKEOFF/LANDING | Vertical takeoff and landing |
| RANGE | 30 km |