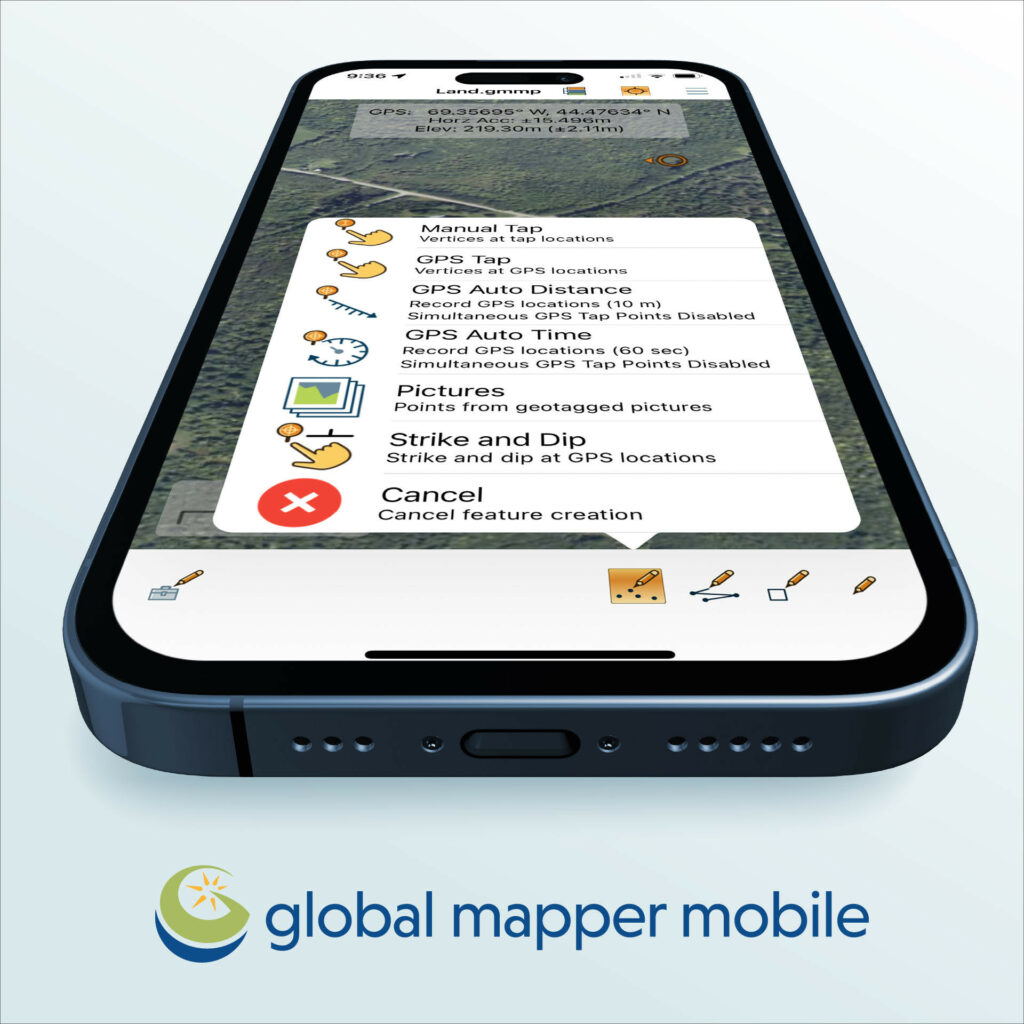 Blue Marble Geographics has introduced Global Mapper Mobile version 2.4 with new features such as a Raster Info tool and digitizer trace mode.
The mobile application allows users to take Global Mapper functionality and existing data into the field for easy and accurate data collection and light processing.
This release introduces the ability to automatically record elevation values from loaded terrain data to vector features as they are created.
Available in both free and Pro versions, Version 2.4 adds many updates and improvements to the application, including a Line Trace Mode to easily digitize line features using a stylus and a new Raster Info tool to display pixel values for raster elevation or image data layers.
The Pro Module, accessed with a yearly paid subscription, provides more powerful mobile mapping functionality, including new support for Trimble GNSS devices. The previous release of Pro included the ability to create a viewshed based on loaded elevation data, but version 2.4 has added the ability to not only create the viewsheds as area features but to create them from your current GPS location without having first to create a point feature. The GPS location can also be saved as a point feature for future reference.
"For ease of use, Global Mapper Mobile version 2.4 improves data rendering efficiency and adds a new digitizer trace mode allowing users to draw lines manually on the mobile device touchscreen," said Mackenzie Mills, Assistant Product Manager. "In the Pro toolset, existing analysis tools for viewshed and volume calculation have been enhanced to support additional methods and start points, and advanced GPS device support continues to be expanded and tested."
Global Mapper Mobile works in conjunction with the desktop version of Global Mapper to provide a cohesive process for data collection and analysis.
Global Mapper Mobile can be downloaded straight to your device from Google Play (Android) or the App Store (iOS).