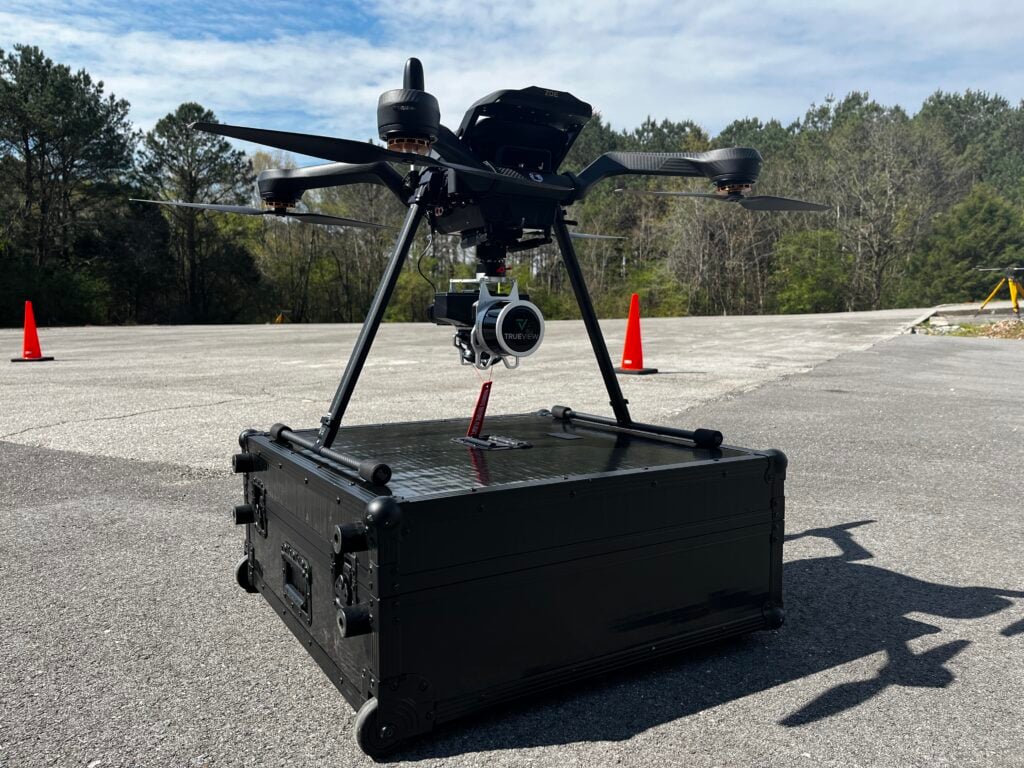 Acecore Technologies has joined GeoCue's list of accepted drone providers for integrating Trueview 3D Imaging Sensors.
The partnership is expected to open new possibilities for aerial data collection in Europe.
The collaboration between Acecore and GeoCue, both renowned for their expertise in customized solutions, is said to set them apart from other drone surveying technology. Acecore leverages its proven drone platform to accommodate additional hardware and functionalities according to specific customer requirements. GeoCue is known for its ability to modify and integrate LiDAR technology with advanced sensors, while customizing the software for the highest quality deliverables.
Together, this partnership takes customization to new heights, as TrueView payloads are now seamlessly integrated with the Acecore platform. This enables customers to overcome aerial surveying challenges by enhancing their capability to collect precise aerial data. Furthermore, both companies' welcome client feedback for additional functionality based on any unique projects or challenges.
Acecore's fleet of professional drones comprises three main platforms, Zoe, Noa, and Neo. Each drone boasts distinct features in terms of size, price, and configuration, catering to a wide range of industries and applications. Whether it's large-scale mapping projects, intricate inspections, or creative endeavors, Acecore's drones provide versatile solutions for every user's needs.
Off the shelf, Acecore's drones offer high-end performance in difficult circumstances due to its reliable propulsion systems, offering motor redundancy on every platform. The real time flight performance is further improved by the use of F9P L1/L2 receiving GPS pucks with the option to upgrade to a dual GPS setup for accurate heading correction. TrueView 3D Imaging Sensors are housed securely on Acecore's industry standard payload bay, offering optimized vibration isolation to TrueView's intricate IMU.
"At Acecore, we take pride in producing the highest quality turnkey industrial UAV solutions," said Jorrit Linders, CEO of Acecore Technologies. "All our drones are meticulously handcrafted in the Netherlands, using only the finest materials available. Drawing from our background in high-end cinematography, we are dedicated to developing the most stable platforms with zero margin for error."
Vincent Legrand, Vice President of Global Sales for GeoCue, said: "With the integration of Acecore's drone platforms now available for TrueView 3D Imaging Systems, we can now offer our European customers the top options for conducting aerial surveys, mapping, and data collection."
He added: "GeoCue is dedicated to working with leading drone providers like Acecore to empower our customers with cutting-edge technologies and solutions. The addition of Acecore to our list of accepted drone manufacturers is a testament to our commitment to providing the most comprehensive and innovative drone mapping solutions in the industry."