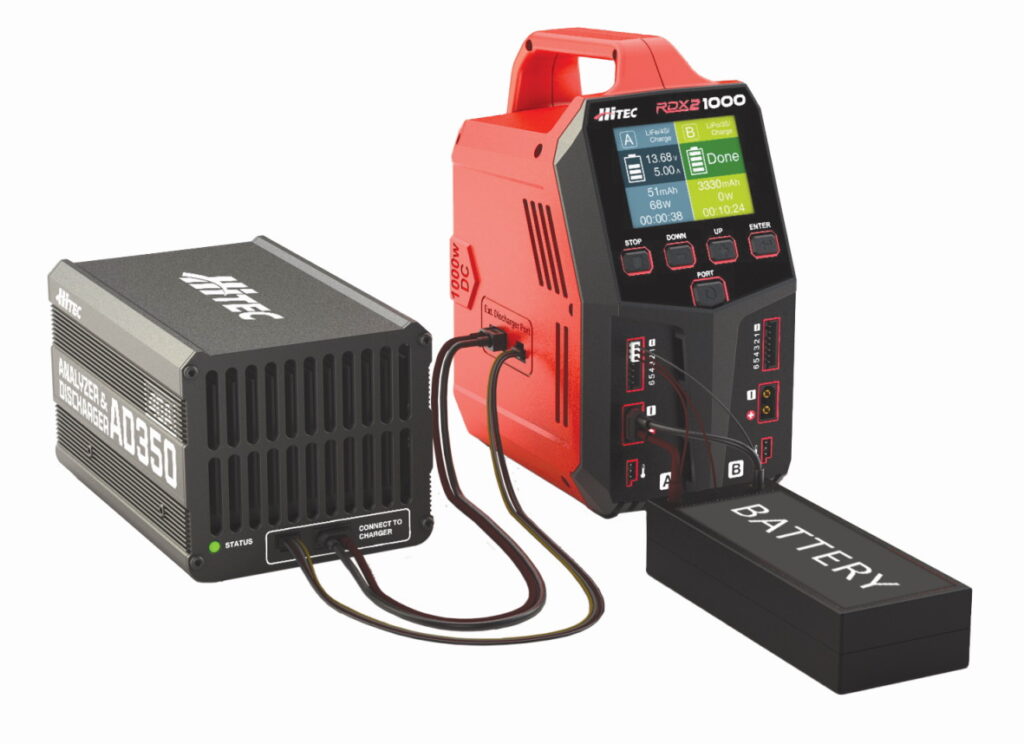 Hitec has released two new products designed for charging and discharging of small UAV (unmanned aerial vehicle) and drone batteries. The new offerings are the RDX2 1000 battery charger and discharger, and the AD350 battery analyzer and discharger.
The RDX2 1000 accepts 12VDC or 100-240 VAC, and features two ports for simultaneous charging of two batteries of any chemistry. The ports can also be linked together to charge one battery at rates of up to 35 amps. Internal circuitry allows discharge rates of up to 2 amps, and up to 40 amps when paired with the companion AD350 discharge module.
The RDX2 1000 also features an easy-to-use LCD interface display and handy push button controls, while the front-panel XT60 connectors and XH balance ports help keep wiring uncluttered.
The high-power AD350 is ideal for discharging and analyzing both nickel and LiPo batteries. The PC interface and higher capacity offer extended capabilities and convenience to help users maintain optimal battery performance.