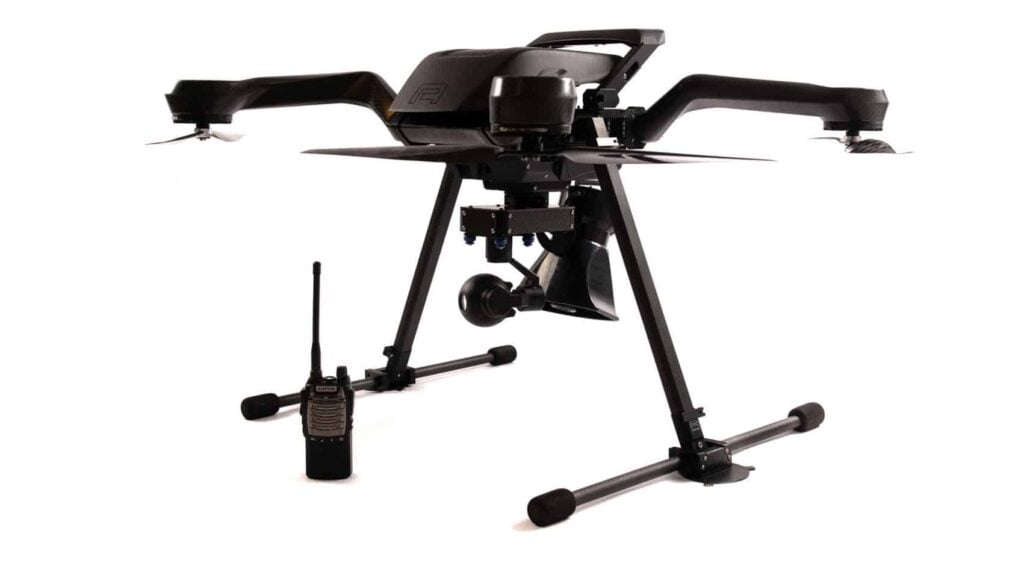 Acecore Technologies has developed a new emergency response unmanned aerial system (UAS), which has been designed to deal with situations arising due to the recent coronavirus pandemic, but is also ideal for other crowd management, law enforcement and first response applications.
The system is based on Acecore's Zoe, a portable, foldable quadcopter platform with a rugged carbon fibre construction and real-world flight time of half an hour even during heavy wind and rain.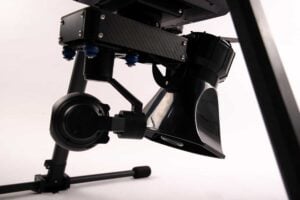 The UAS features a 100 watt loudspeaker with an audible range of 1 kilometer and a volume of 80 decibels at a 100m altitude, allowing users to cover a wide area and reach a large number of people at once. Operators can use the drone's loudspeaker to communicate with their audience directly, or broadcast audio from a secondary device such as a laptop or a phone through the included handheld intercom.
The UAS payload also includes a waterproof, gimbal stabilized camera with 10x optical zoom for detecting and recognizing targets of interest and groups of people. Both the camera feed and the drone's command and control link have a range of up to 16 kilometers, supported by Acecore's George Herelink and Surface Go controller setup. The pre-installed mission planner software features an intuitive "tap-to-fly" function that allows for easy autonomous flight.
The drone can be transported on and launched from the back of a truck or other suitably prepared vehicle, with the aid of automatic RTK precision take-off and landing, and a remote controlled electromagnetic lock on the landing gear. Upon contact, the mag-lock secures the drone and the vehicle can drive off to its next mission.