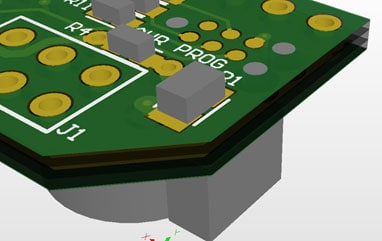 San Francisco Circuits has released an article explaining the use of pogo pin-based interfaces to save space on SWaP (size, weight and power)-constrained PCB designs, such as those found in small drones, unmanned vehicles and other robotics systems.
Read the full article on San Francisco Circuits' website here
Embedded firmware is often loaded onto a circuit board using a programming connector, which can be bulky and take up vital space, as well as being costly compared to many other components on the board.
For many applications, these connectors could be replaced by a group of exposed copper pads. An interface based around pogo pins, which are spring-loaded contacts that can be clipped on or held in place manually, would reduce bulky header-based connections to smaller, zero-profile connections that free up board space and cost.
The article details several real-world uses of pogo pin connection interfaces on PCBs, and explains how they can also be used to create a quicker, more reliable means to test or debug a PCB. To find out more, read the full article on San Francisco Circuits' website.