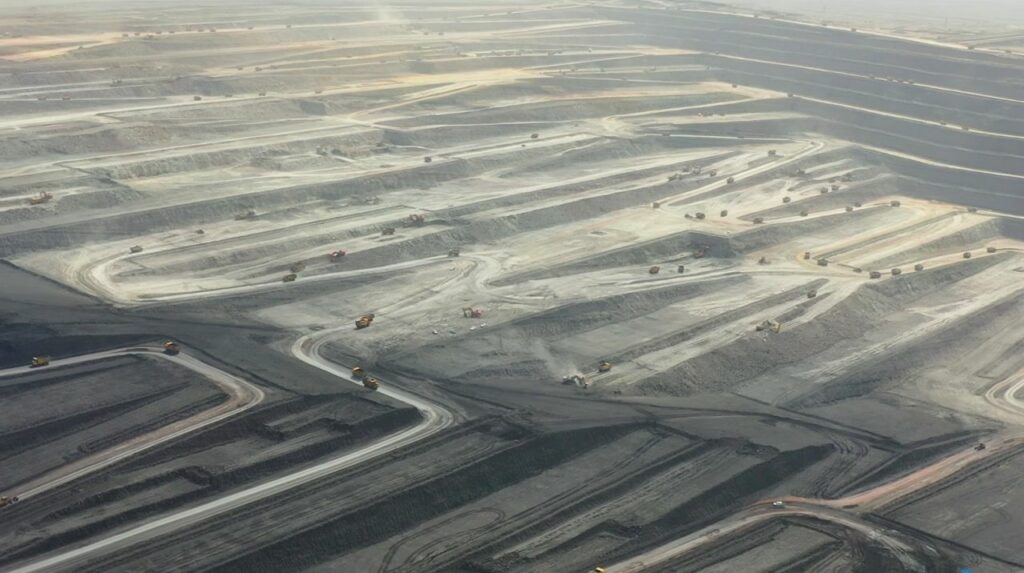 Capturing reliable and accurate survey data for dynamic monitoring objectives has long been a challenge for the mining industry. Recognizing the importance of providing essential insights to mine management, engineering, exploration, and operations specialists, CHC Navigation is aiming to address this challenge and deliver efficient solutions to make informed operational decisions and achieve high-efficiency gains.
In this case study, CHCNAV addresses the challenges of a dynamic mineral resource monitoring project in Mongolia. The goal was to produce highly accurate point cloud data, Digital Orthophoto Maps (DOM), and Digital Elevation Models (DEM) for an extensive open pit mine covering an area of 3 km2 with a depth of 200 meters.
To achieve the project goals, CHCNAV leveraged the latest technology using a combination of the BB4 UAV, AlphaUni 20 LiDAR system, and CoPre & CoProcess software.
By using the AU20 long-range LiDAR system, this project achieved a 5x improvement in overall mine survey efficiency compared to traditional surveying methods.
The article discusses:
Meeting the challenge of effective dynamic supervision in an open-pit mine
Overcoming the difficulties of surveying mines with airborne technology
Benefitting from high-quality data and a better basis for decision-making