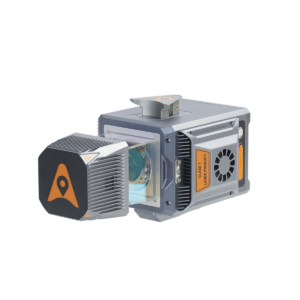 CHC Navigation has launched the AlphaUni 20 (AU20), a new multi-platform mobile LiDAR mapping solution that harnesses the power of six years of innovation and product development fueled by CHCNAV's LiDAR technology. The AlphaUni 20 is designed to democratize the reality capture industry, making it accessible to all.
The AU20's advanced multi-target capability supports up to 16 target echoes for unparalleled vegetation penetration. It captures ground surfaces with extreme precision, producing accurate Digital Elevation Models (DEMs) and Digital Surface Models (DSMs) in even the most challenging environments. With an absolute accuracy of 2 to 5 cm, the AU20 stands as a reliable and precise 3D reality capture solution for a wide range of demanding applications.
The AU20 features a lightweight, compact design, weighing only 2.82 kg in its airborne configuration and a total of only 10.7 kg with its car mount kit, including a Ladybug5+. Its flexible multi-platform design allows users to install it UAVs (unmanned aerial vehicles) for aerial scanning or to seamlessly integrate it into a variety of land vehicles.
CHC Navigation is actively seeking potential partners to help bring the AlphaUni 20 to new markets. The company invites interested parties to become part of their global network of authorized partners and access a full range of support and opportunities to expand your business.
Andrei Gorb, Product Manager at CHC Navigation, commented: "We are thrilled to unveil the AlphaUni 20, a versatile and powerful LiDAR system that sets new standards in the industry. The AU20's advanced features and exceptional accuracy open up a world of possibilities for surveying and mapping professionals, streamlining workflows and providing unmatched precision."