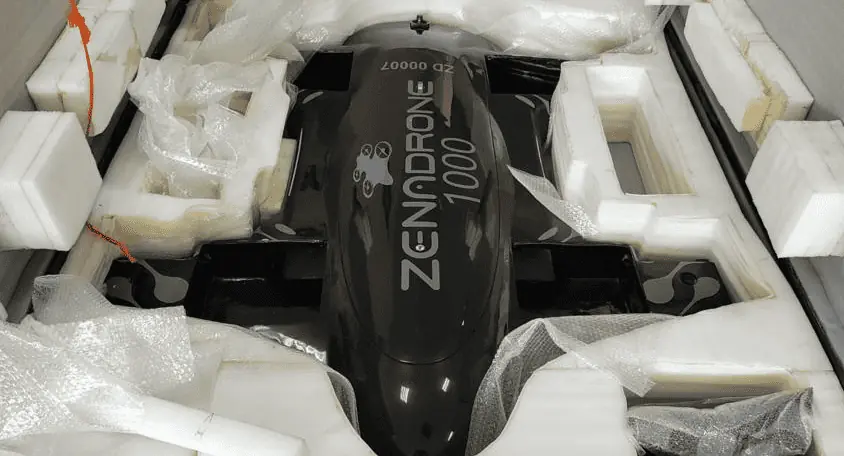 Epazz Holdings has secured funding to deploy ZenaDrone 1000s to Ireland for use within agriculture and emergency services.
ZenaDrone will manage and service the 20 drones for any early adopters, which is expected to include Irish farmers, businesses, and government agencies. The company estimates that each deployed drone can generate over $100,000 per year.
Irish farmers have a special use case, and will have access to an advanced-precision agriculture drone for monitoring plant health and spraying weeds.
Furthermore, the police force and fire departments will be able to quickly mobilize the drones as an integrated part of the first-responder system in times of emergencies.
In May, Ossian Smyth, Minister of State at the Department of Public Expenditure, National Development Plan Delivery and Reform and at the Department of Environment, Climate and Communications, visited ZenaDrone's offices in Dublin, Ireland. According to ZenaDrone, its Irish team has been lining up customers throughout Europe, and once the units start getting deployed, they will be an ongoing source of revenue in this region. ZenaDrone also expects to expand the DaaS into Germany.
"We are excited to be sending 20 drones to Ireland. We first visited Ireland in 2019, and we are pleased to be working with Irish farmers to upgrade their farms to the latest technologies. ZenaDrone 1000 is a green solution which will disrupt the agriculture industry by reducing labor and reducing greenhouse gases," said Shaun Passley, Ph.D., CEO and Director of Epazz Inc. and ZenaDrone Inc.
Find suppliers & manufacturers of Agricultural Drones & UAV >>