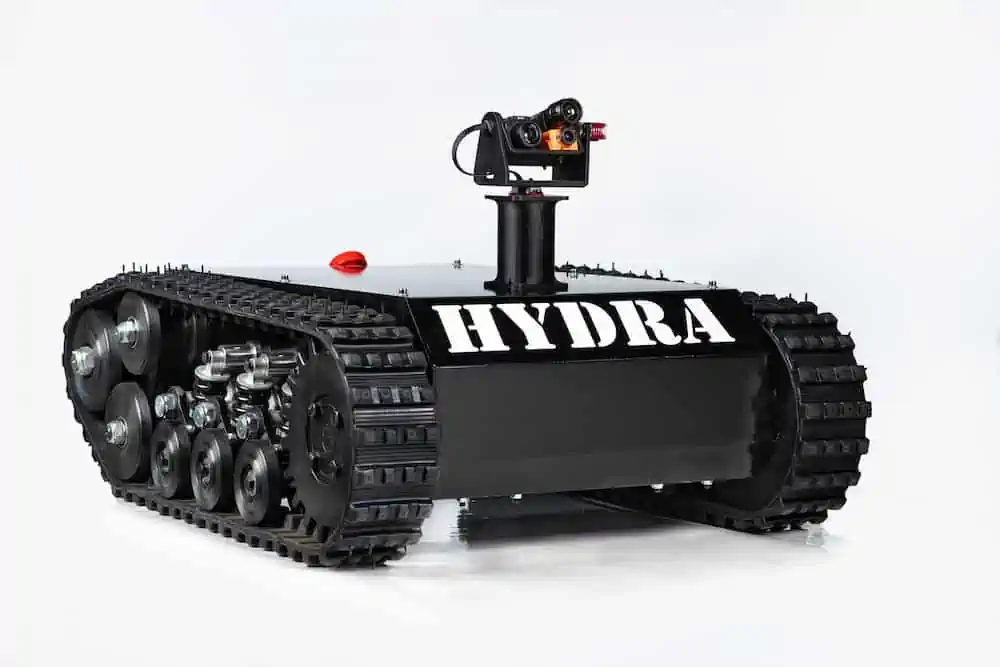 Volatus Aerospace has unveiled Hydra, its newest robotic crawler built on a solid metal chassis and outfitted with wear-resistant all-terrain treads to handle challenging terrains and dangerous situations.
Controlled with a rugged dual-screen remote and equipped with an easy-to-use customizable switch layout, Hydra is designed for use in a variety of applications with a range of payloads.
Hydra can handle up to 120kg with a standard three-hour runtime in a 2km range, with optional upgrades to increase range, including a 5G 4 SIM LTE module and a larger six-hour battery.
"The Hydra was built to withstand tough conditions, like those you would encounter at mining sites and wildfires," explained Pedram Nowroozi, CTO of Volatus Aerospace. "In fact, we began development on the Hydra based on a need from one of our mining clients. They wanted to be able to go into tight and rugged spaces with a LiDAR sensor for surveying and mapping projects that would otherwise be dangerous for their crew. We are proud of what we accomplished and very excited to be making these units available commercially."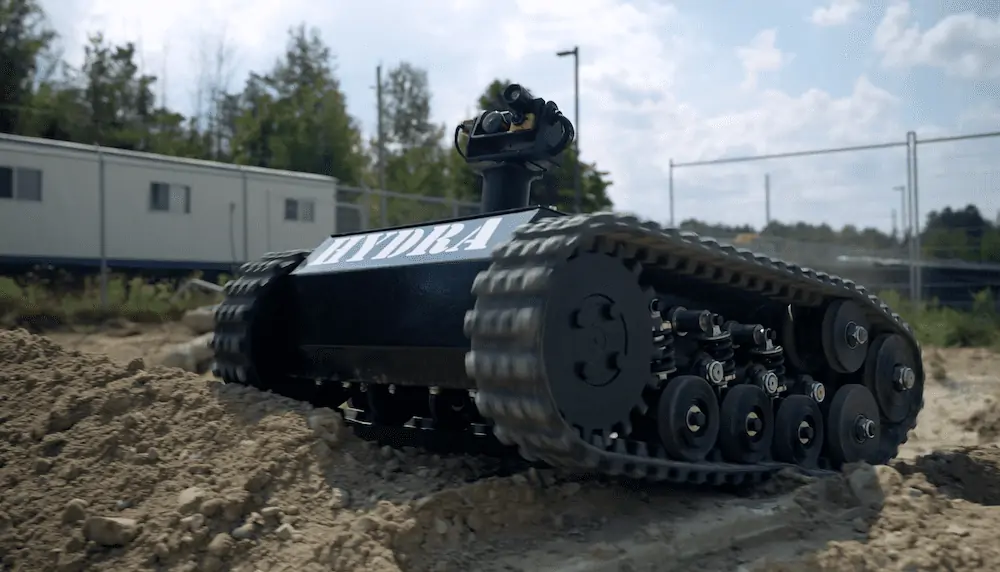 "According to Future Market Insights, smart mining technologies alone are predicted to reach $9 B by 2032 US with a CAGR of 14%," said Glen Lynch, CEO of Volatus Aerospace. "The Hydra was designed to capture that market and has the capability to expand into other diverse markets like firefighting. In fact, we've already developed a model that can provide fire suppression so that firefighters can multiply their workforce when fighting complex and dangerous fires."
Volatus' mining client has already taken delivery of their first Hydra unit. The company is now making it available to more clients as off the shelf or a specifically customized product.