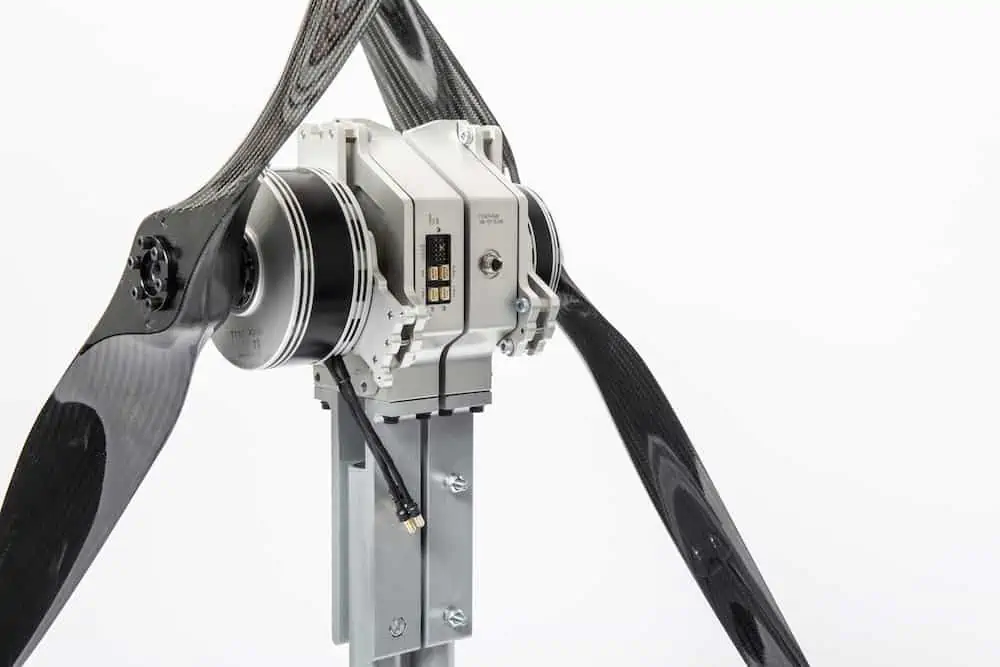 Tyto Robotics has released Flight Stand, its newest drone test stand that is part of a new generation of products with enhanced capabilities that succeed the Series 1580 and 1780 test stands.
Flight Stand is available in a 15 kgf and a 50 kgf model to measure thrust, torque, RPM, power, efficiency and more for brushless motors and propellers.
It can help users increase flight time, payload, range, reliability, and structural strength, as well as reduce noise level, vibration, and icing.
The stand boasts several improvements over past generations, including a higher sampling rate (1,000 Hz), improved accuracy, an ASTM calibration standard, and the ability to perform Distributed Electric Propulsion (DEP) testing. The physical shape of the stand has also been reimagined to improve its aerodynamics and make the exposed elements dust and water resistant. What remains from previous generations is Tyto's flagship frictionless design, made with a solid state monoblock load cell for maximum measurement accuracy.
"The idea is to reduce uncertainty when it comes to propulsion testing," said Tyto President Charles Blouin. "With the real-time and DEP testing, you know exactly how your propulsion systems are operating at all times.
The software used to control the test stand has also been upgraded with several new features, including automated testing with no programming required, novel powertrain mapping, a data management system with indexes, plots, tables, filtering, resampling capability, and more.
"The new software was built based on 7 years of feedback from thousands of users. It has many features that were specifically requested by our clients," said Tyto Robotics CTO, Dominic Robillard.