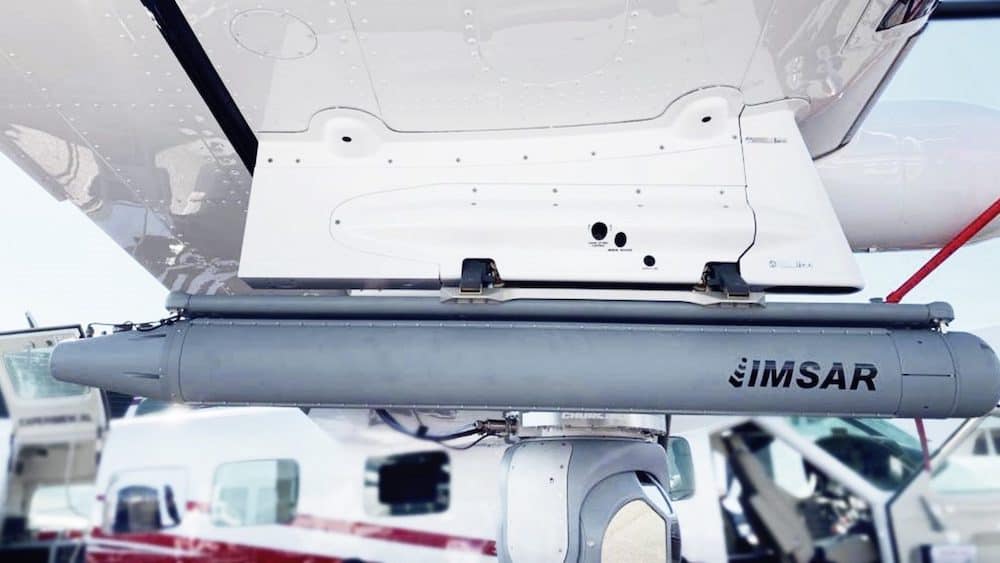 IMSAR and CarteNav have formed a partnership to integrate the full command and control capabilities of IMSAR Radar Systems into CarteNav's AIMS-ISR product suite.
The integration, to be developed by CarteNav, includes the NanoSAR Pods – delivering low Size, Weight, Power and Cost (SWaP-C) multimode radar capabilities with OEM engineering support and expertise provided by IMSAR for today's crewed and uncrewed Intelligence, Surveillance and Reconnaissance (ISR) surveillance platforms.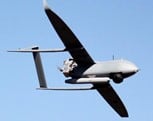 AIMS-ISR is CarteNav's flexible, multi-role mission software. With over 600 installations in over 40 countries, operators around the globe rely on AIMS-ISR for flexible multi-role intelligence gathering and dissemination on challenging operations.
IMSAR's accessible and powerful radar capabilities in AIMS-ISR's Local Operating Picture (LOP) provide operators with maximum situational awareness. The radar system's imaging, monitoring, and surface search capabilities are further enhanced with multi-sensor integrations such as EO/IR, AIS, ESM, and COMINT. The resultant LOP enables operators to unify data management to filter the breadth of the information and set alerts for rapid dissemination of relevant mission data when every second counts.
As a proven mission software solution, the AIMS-ISR team possesses extensive experience integrating with a diverse array of radars on some of the most advanced ISR platforms. The AIMS-ISR/IMSAR integration is an important addition, demonstrating the team's continued investment in radar technology.
"IMSAR is excited for the opportunity to work closely with CarteNav on an integration of the NanoSAR family of radars and AIMS-ISR," said Ryan Bartley, IMSAR Vice President of Sales. "The result will be an effective software solution that simplifies complex ISR missions down to a single user interface where mission specialists can control multiple sensors, ingest and quickly interpret multiple streams of data, and provide real-time situational awareness with actionable intelligence for decision makers."
"CarteNav has built its reputation on embracing mission software challenges others may avoid, so I'm very pleased to announce we're partnering with a company renowned for deeply challenging the status quo of what's possible with radar usability, affordability, and availability – no easy feat," said Carl Daniels, Chief Operating Officer at CarteNav. "With IMSAR's high-performance multi-mode radar systems integrated within AIMS-ISR for imaging, monitoring, and surface search alongside the equipped sensor payload. We are thrilled to offer new and existing customers a solution that is as powerful as it accessible."