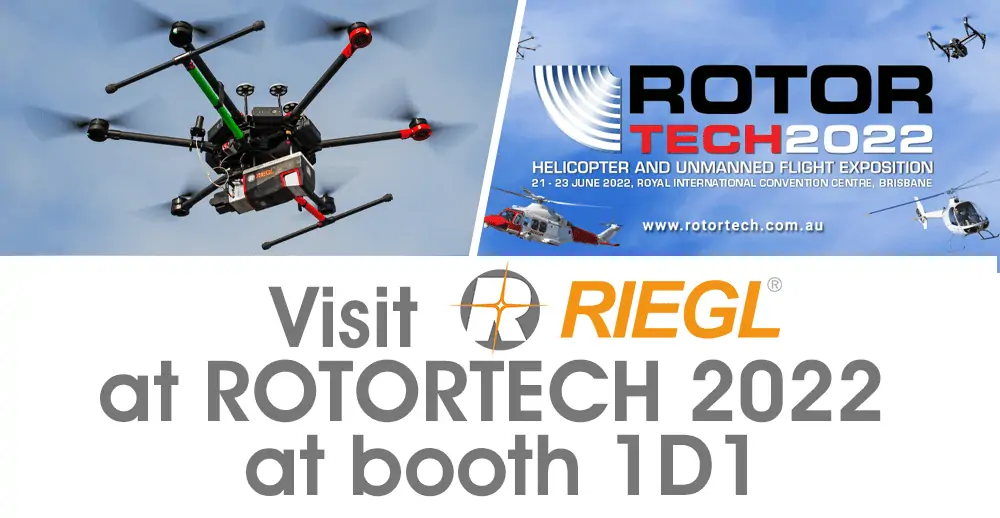 RIEGL Australia will be showcasing its LiDAR sensors and laser scanning systems on the exhibition stand No.1D1 at the RotorTech 2022 Helicopter and Unmanned Flight Exposition, taking place 21-23 June at the Royal International Convention Center, Brisbane, Australia.
RIEGL is an international leading provider of cutting-edge technology in terrestrial, mobile, bathymetric, airborne, and Unmanned Aerial Vehicle (UAV)-based laser scanning for applications in surveying. RIEGL Australia brings all of the technology and developments from the head office in Austria to the Australian and New Zealand markets.
The RIEGL VP-1 and VPX-1 helicopter pods enclose a variety of sensors that enable operators to capture infrastructure, vegetation, and topography in three dimensions with extremely high detail and accuracy.
RIEGL's VUX-240 and VUX-120 laser sensors are particularly suited for these applications due to the high laser pulse rate, small and lightweight form factor, and long range.
The same LiDAR sensors are also small and light enough to easily and quickly mount on rotary or fixed wing drones, allowing fully autonomous mapping in areas where crewed operations may be too expensive or impractical.