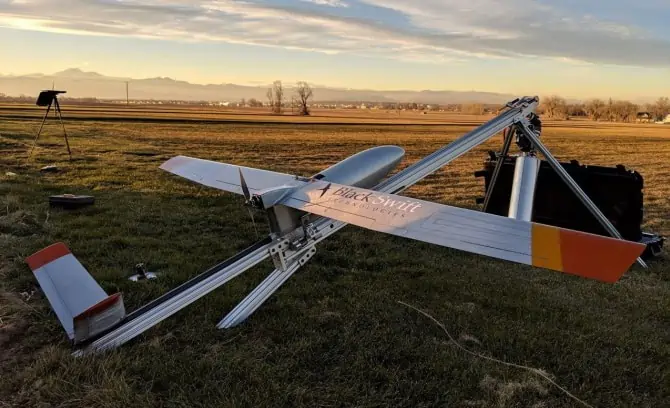 Black Swift Technologies has released a case study detailing how its Black Swift S2 fixed-wing UAS (unmanned aerial system) has been used as the basis for a next-generation volcano observation platform. The UAS will be used by the U.S. Geological Survey's (USGS) Alaska Volcano Observatory (AVO) to monitor the activity levels of Makushin Volcano, which has the potential to emit ash clouds that disrupt aviation and to produce large flow events.
Download the full case study from Black Swift Technologies' website here
The case study covers:
The features of the Black Swift S2 UAS that make it ideal as a volcano observation platform
The custom payload developed for the UAS, which features multiple sensors including CO2 and H2O analysers, an electrochemical SO2 sensor, a UV spectrometer, and a meteorology probe
The proposed UAS flight plan and approach to the volcano
The goals of the scientific research being conducted at the volcano
To find out more about how a fixed-wing UAS can be used for advanced scientific observation and volcano hazard mitigation, download the full study from Black Swift Technologies' website.