Ziyan UAS, a leading manufacturer of electric unmanned aerial vehicles (UAVs) for civilian, industrial and defense applications, has partnered with Unmanned Systems Technology ("UST") to demonstrate their expertise in this field. The 'Gold' profile highlights how their proprietary drone platforms and avionics can be used in a wide range of industries and sectors including security, oil and gas, wind and solar energy, and naval and military.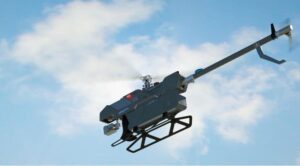 The Ranger P2-X is a BVR (beyond visual range) long-endurance unmanned helicopter drone that features a modular quick-disassembly design, allowing the aircraft to be broken down into four modules and packed into a bag for easy transport. With a flight endurance of up to 2 hours, an operational range of 100km and a data transmission range of up to 30km, it is ideal for a wide range of surveillance and mapping applications.
The VTOL (vertical take-off and landing) UAV can take off and land from moving platforms, and can be equipped with a variety of payloads for multi-mission flexibility, including electro-optical (EO) and infrared (IR) imaging systems. The rugged unmanned helicopter can operate in harsh environmental conditions including temperatures down to -20°C, and has a verified flight ceiling of 5100 metres.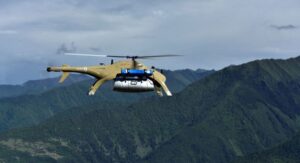 The Blowfish A2 is a versatile multi-mission unmanned helicopter with a 15kg lift capacity and open payload cabin design, allowing the system to be fitted with a wide variety of payloads such as EO/IR cameras, LiDAR scanners and weapons systems.
With a high wind resistance and the ability to take off and land in a very small space, the Blowfish A2 is an ideal maritime ISR platform. It can be equipped with an AIS (automatic ship identification) transceiver and has a wider coverage area than patrol vessels. The aircraft also supports long-range HD video links and 4G communications modules for real-time image transmission.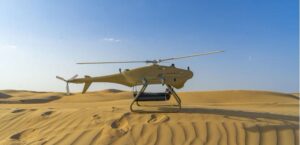 The new defence-oriented Blowfish A3 is a highly manoeuvrable VTOL UAV with small-radius in-flight movement capabilities comparable to manned helicopters. With automatic takeoff and landing and easy, convenient operation, the aircraft can be fully programmed and launched with just a few clicks. The platform uses AI-based reconnaissance to detect identify and track moving targets.
The unmanned helicopter can take advantage of Ziyan's distributed intelligence technology to fly in swarms, maintaining formation and automatically avoiding obstacles even if the connection with the ground control station is lost. It can be equipped with a wide variety of payloads for both defensive and offensive applications.
Contact Ziyan to learn more about the Blowfish A3 VTOL UAV, as well as the remainder of the products in this article.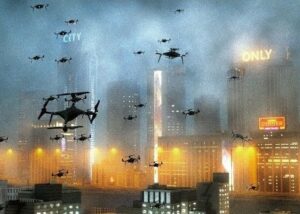 The Moth F1 is a lightweight, compact electric quadcopter UAV that can be folded for easy transport. The versatile, easy-to-use system features a flight radius of 5km, a cruising speed range of 20-40km/h and a maximum speed of 75km/h.
Easily carried by an individual soldier, the aircraft can be used singularly or in co-ordinated swarm formation for a variety of battlefield roles such as intelligence gathering, situational awareness and tactical deception.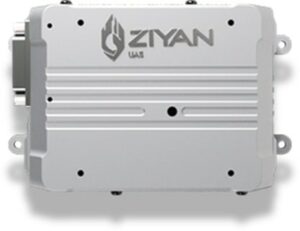 Ziyan's UAV Flight Control System is built around a high-precision six-axis inertial measurement unit with a gyroscope range of up to ±2000 °/ sec and acceleration measurement of ±40g, with very low temperature drift.
The modular system features a double redundant power input, aviation-grade connector, RS232 serial communications and high resistance to interference.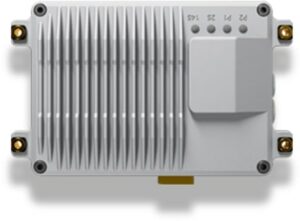 Ziyan's Video and Data Transmission Module can support up to 10 UAVs at the same time, and also allows control and monitoring on a drone from multiple ground stations. It features flexible frequency ranges of 826 – 846MHz for data and 1380 – 1480MHz for video.
The Fire Control System provides rapid integration of military UAS payloads such as weapons systems, cargo delivery mechanisms and more. The versatile system is ideal for rapid prototyping of hardware and software for new UAS designs and applications.
To find out more about Ziyan UAS and their electric unmanned aerial vehicles and avionics, please visit their profile page:
https://www.unmannedsystemstechnology.com/company/ziyan-uas/