Webinar Details
Hosted by Elistair
June 8, 2022, 14:00 (UTC)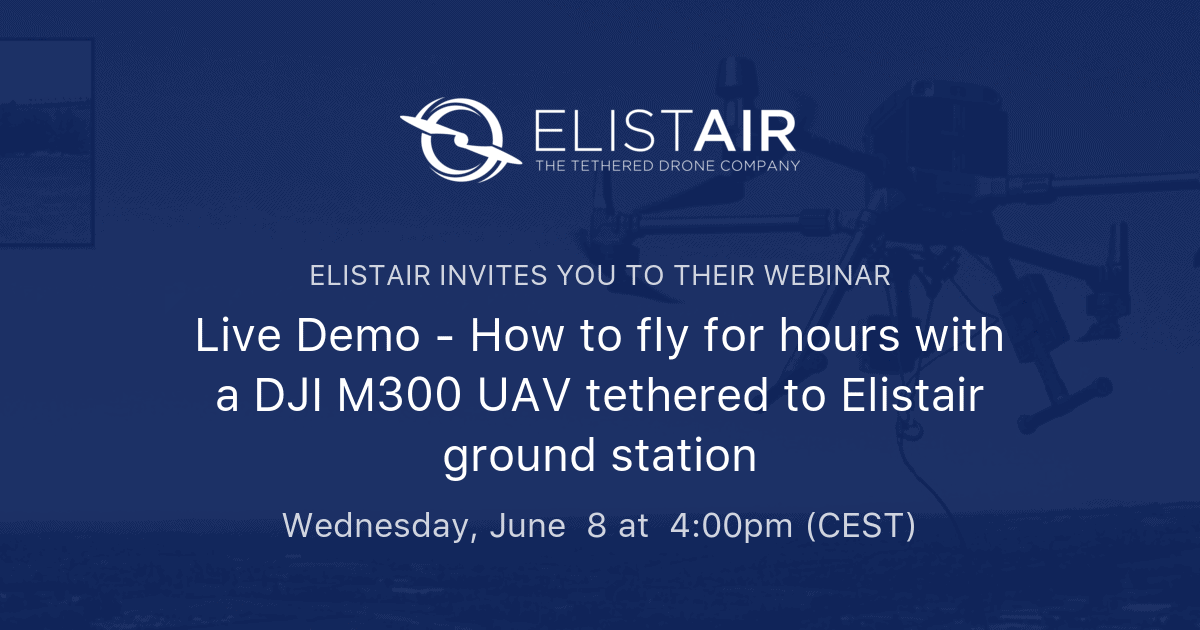 Attend our online live demonstration and see how to rapidly connect the DJI M300 UAV with our tethering stations for extended flight time.
Discover the complete set up and flight operation of a powerful combination for your aerial observation missions. See how you can benefit from extended flight endurance without having to change the batteries of your Matrice 300.
Don't miss out this demonstration and see the latest functionalities of our stations, the SAFE-T 2 and the LIGH-T 4, also compatible with over 20 drones available on the market.
Length of the demonstration – 45 minutes
Presentation of the SAFE-T 2 and LIGH-T 4 tethered drone stations and their latest functionalities
Connection to the DJI M300 UAV
Takeoff and flight
Presentation of T-monitor flight monitoring application
Zoom on highway and surroundings with the DJI Zenmuse H20 camera
Questions / answers through the live chat
Landing
Focus on the M300 Air module
During all the demonstration you can ask your questions in live through the chat application