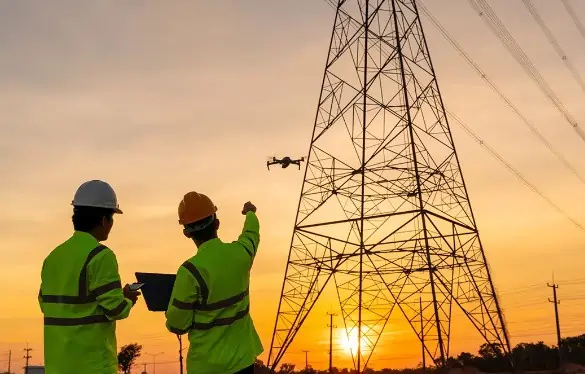 Sealevel Systems has released the following case study highlighting the use of the company's rugged embedded USB hub in a high-vibration drone application.
Overview
Sealevel partners with a company that develops AI-driven software to equip smart drones specifically for utilities. One of their software solutions enables drones to complete autonomous power line inspections and monitor power grids. This eliminates the need for traditional helicopter inspections resulting in improved safety and efficiency. A secondary benefit is the reduction of carbon emissions.
Within the drone architecture, multiple USB peripherals interface to contribute to the complete solution. However, due to intense vibration on the drones, the company experienced repeated USB hub failures largely as a result of loose connections.
In order to ensure reliable, consistent operation, the company required an embedded USB hub with locking connectors.
The Solution
The company evaluated a variety of industrial USB hubs and ultimately selected Sealevel's Embedded High Speed 4-Port USB 2.0 Hub (HUB4PH-OEM). This embedded hub's rugged design and locking Molex USB connectors eliminate the vibration tolerance concerns that had been a factor with previous designs. As with all Sealevel products, 100% of the functionality is tested prior to shipment to the customer, guaranteeing reliable performance in the field.
The Result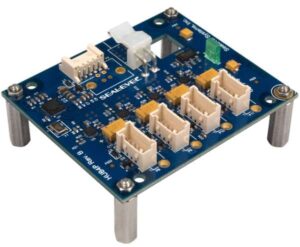 Sealevel's reputation for reliable critical communications hardware initially attracted the customer, while our experience with designing shock & vibration tolerant solutions allowed us to meet their specific requirements.
Features of the Embedded High Speed 4-Port USB 2.0 Hub include:
Powered USB 2.0 hub provides four USB CDP ports
Four Charging Downstream Ports (CDP) supply up to 1.5A to each connected device
Locking Molex USB connectors
All CDP are battery charging specification BC1.2 compliant
Supports high-speed 480Mbps, full-speed 12Mbps and low-speed 1.5Mbps operation