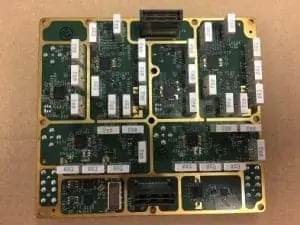 San Francisco Circuits (SFC), a provider of electronic PCB (printed circuit board) fabrication, assembly and test services for unmanned systems and robotic platforms, has released a new material reference guide to assist designers of PCBs.
Click here to read the full guide on SFC's website
The materials used in PCB construction can have a major impact on electrical systems, and so the selection of these materials needs to be carefully considered. The reference guide has been carefully created by San Francisco Circuits' PCB design experts to help users to determine the best material to use when constructing PCBs for specific applications.
The guide includes:
Key characteristics to consider, including dielectric constant (Dk), dissipation factor (Df), thermal conductivity (TC), and coefficient of thermal expansion (CTE)
Commonly available PCB materials
A chart that provides quick and easy comparison of the characteristics of each material
To find out more about the selection of specific materials for electronic PCB design, read the full guide on SFC's website.