Jack Elston, CEO of Black Swift Technologies (BST) sat down with UST to discuss the challenges, successes and remarkable impact BST unmanned aerial systems (UAS) are having on scientific and academic research around the world:
What are the key challenges typically faced by users of Black Swift Technologies (BST) unmanned aerial systems?
Scientific atmospheric research is rarely conducted in controlled environments. Black Swift's customers require UAS platforms that can operate reliably and effectively in harsh environments. The Black Swift S2—BST's rugged, fixed-wing UAS designed specifically for atmospheric sampling and remote sensing—has proven itself on demanding data collection missions from the Arctic to the Tropics.
With many in the scientific community facing budget constraints comes the reality of "doing more with less." Our SwiftCore™ Flight Management System (FMS) is an advanced end-to-end avionics solution enabling users to control, communicate, and command their Unmanned Aerial System for fully autonomous flight. These "smart" control systems provide industry leading sensor-based control of the UAS that minimizes operator workload while improving the quality of the observed data by autonomously modifying the flight path based on sensor inputs. Proven in the field to provide a cost-effective, powerful, and easy-to-operate system, the SwiftCore FMS is engineered to meet the demands of nomadic scientific field campaigns in harsh environments.
Our aircraft and avionics are used for major scientific missions by NASA, deployments by NOAA, and by a growing list of commercial users including engineering and survey professionals, construction and mining managers, as well as environmental monitoring by scientific and academic organizations around the globe.
What sets Black Swift Technologies unmanned systems apart in the unmanned field?
Black Swift Technologies offers a variety of UAS platforms to meet the individual requirements of our customers including both fixed-wing aircraft and multi-rotor platforms. All of BST's unmanned aerial systems are designed, manufactured, and serviced in the USA—a statement few UAS manufacturers can make.
BST is recognized for delivering reliable, robust, and highly accurate UAS capable of flying scientific payloads in demanding atmospheric environments (high-altitude, arctic, desert, corrosive particulates, and strong turbulence). Our purpose-built scientific aerial platforms are used around the globe for a variety of specialized atmospheric research missions in extreme conditions, including monitoring and assessing wildland fires, volcanoes, tornadoes, and hurricanes.
BST is one of the very few companies that develops our own avionics, control systems, payload interfaces, payloads, aircraft designs, user interfaces and ground stations. This enables us to be much more responsive to the changing ecosystem and innovate anywhere that's necessary.
Our SwiftCore avionics system is also one of the very few (if not the only) truly modular avionics systems relying on networked nodes connected through a robust bus. This enables several key capabilities including redundancy, easy field maintenance, automated part lifetime tracking, expandability, and easy integration of third-party components.
Additional capabilities unique to BST include:
GPS-Denied Navigation – key to enabling BVLOS operations
Safe-To-Land Technology – machine vision-based automated hazard mitigation
Sensor-Directed Flight Management Systems – SwiftCore FMS
Augmented Onboard Intelligence – predicts failures before they happen
Modular-By-Design – field-swappable payload system
Are there any examples of your UAS solutions being used in specific scientific missions?
Our specialized drones allow scientists to safely monitor volcanoes, hurricanes, wildfires, and other natural hazards to reduce health, safety, and economic impacts.
Volcano Monitoring – For example, BST's recent ground-breaking volcano research missions over Alaska's Aleutian Islands acquired sufficient high-resolution imagery to spot key changes from recent volcanic activity. It also demonstrated the capacity of gas sensors to detect the hallmark volcanic gases that signal the onset of potentially new life-threatening volcanic activity.
"These flights proved the S2 UAS can not only survive the harsh environment surrounding stratovolcanoes, but that it can automatically make mission decisions to keep the aircraft out of harm's way," said Jack Elston, Black Swift Technologies CEO.
The S2 operated seamlessly under adverse flight conditions: headwinds in excess of 50 kts, and downdrafts above 1600 ft/min. in near freezing conditions.
The flight was conducted with a base of operations 25km away from the volcano with no string of observers and no special ground equipment. This was one of the first true demonstrations of BVLOS (Beyond Visual Line of Sight) flight.
Research like this enables scientists to alert local and aviation communities to oncoming signs of danger in a timely and effective manner.
Hurricane Observations – Working collaboratively with NOAA, Black Swift developed a UAS engineered to gather 3D wind measurements along with pressure, temperature, and humidity data for boundary layer observations in tropical cyclones or hurricanes. The resulting aircraft, the Black Swift S0, will be tube-launched from a P3 aircraft. The goal is to provide data to better predict the direction and magnitude of hurricanes to increase warning times before landfall.
Wildfire Measurements – Black Swift Technologies is a key contributor to NOAA's Nighttime Fire Observations eXperiment (NightFOX). BST's S2 UAS is used to characterize nighttime combustion efficiency, smoke, fire perimeter, and fire radiative power at high spatial resolution to inform, test, and improve fire weather forecasting.
The Black Swift S2's payload capacity and modularity are well-suited to house the multiple sensors capable of research-quality measurements of CO2, CO, aerosol, RH, p, and T in wildfire plumes, and multispectral high-resolution maps of wildfires.
NightFOX leverages operational fire and smoke observations to give incident commanders essential information in a timely and effective manner. The ultimate goal of NightFOX is to perform nighttime is situ measurements of wildfire plumes and remote measurements of wildfire properties and use of the measured data for enhanced fire weather forecasting.
Extreme Altitude Aerial Surveying – Black Swift Technologies UAS have conducted successful mapping operations in high altitudes (over 14,000 ft. MSL). BST has demonstrated flights in high altitude locations to capture highly detailed 3D orthophotos including several locations in Colorado and Central America. The resulting geo-referenced digital aerial images enabled detailed actionable information of areas inaccessible to vehicles cost-effectively without concern for surveyor's wellbeing or equipment malfunctions.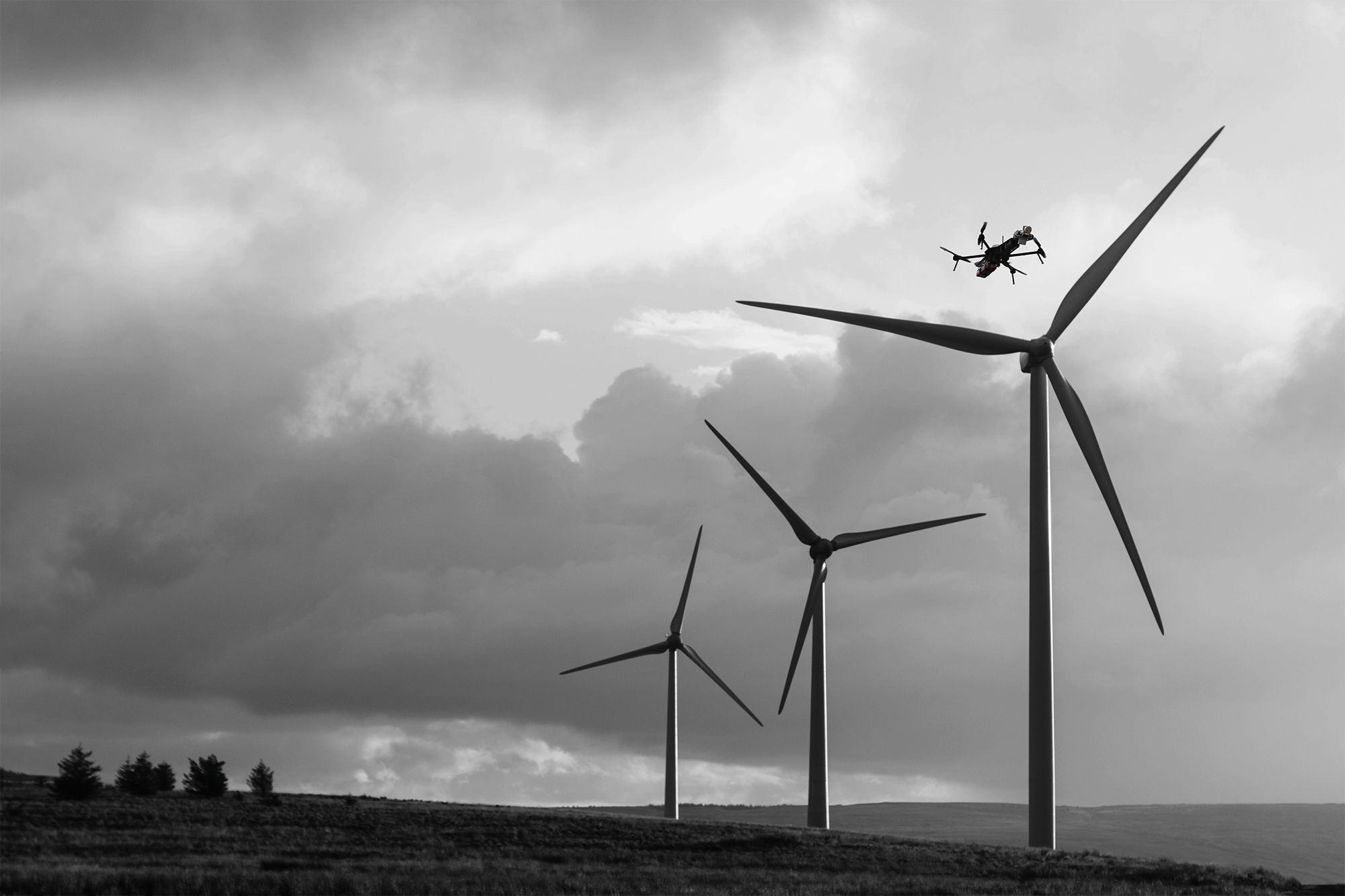 How do you see Black Swift Technologies evolving in the unmanned sector in 2022 and beyond?
BST is recognized for developing cutting edge technology in the unmanned systems space. This commitment to extending the boundary of safe and effective UAS operations will remain to be a hallmark for BST.
Research and product development will continue to advance in several areas including:
BVLOS operations in GNSS-denied environments,
Leveraging machine learning and onboard intelligence to predict failures before they happen,
Developing machine vision and artificial intelligence to enable aircraft that are operating beyond line of sight to land without causing detrimental
Impact to people and property in the event of a catastrophic failure,
Simplification and enhancement of flight control systems required for next-generation scientific operations, and
Development and deployment of advanced sensor suites.