Knight Optical run through the high performance optical components used in subsea technologies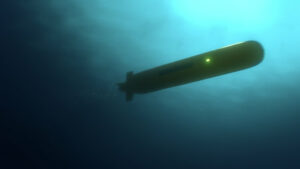 Knight Optical work with a variety of subsea companies on everything from high-precision optical components for cameras and lights through to lasers, sensors and remotely operated underwater vehicles (ROVs). These systems are employed to conduct a wide range of exploratory tasks for the oil and gas industry as well as scientific research, monitoring and the study of aquatic ecosystems.
Deep-Sea Technologies: AUVs and ROVs
Working at these deep-sea levels, coupled with the high dangers of working with oil and gas, means many tasks are undertaken via autonomous means, with ROVs, autonomous underwater vehicles (AUVs) and robotics leading the way.
Many of these systems are used for important work such as inspection, maintenance, and repair (IMR) operations. For optimal implementation, some of these underwater mobile devices have joined forces to generate hybrid solutions that offer users the best of both worlds.
For example, USA-based robotic technology specialist Houston Mechatronics' 'Aquanaut' transforms from an AUV into an ROV in less than 30 seconds, so it can commence tasks such as inspecting oil and gas infrastructure, operating valves and using tools.
Another instance where the benefits of the maneuverability and long-distance cruising of AUVs and the hands-on capabilities of undertaking more complex tasks that are associated with ROVs come together is Oceaneering's Freedom Autonomous Vehicle. Again, combining the characteristics of an AUV and ROV.
What Optical Components Are Used for Subsea Technologies?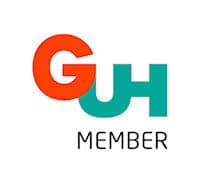 As members of the Global Underwater Hub (GUH), we have a long-standing history of supplying our premium, high-precision optic components to engineers and manufacturers within the subsea technologies industry.
Particularly popular amongst our customer base are viewports and protection dome ports to protect internal camera systems from water ingress and impact damage. Due to the environment that these viewports and domes will be subjected to, the durability and longevity of any components play a key role in effective operation.
As well as our stock components (most ready for next-day dispatch), our bespoke optics are equally prevalent in this field thanks to their customisable options – such as tailored dimensions, optical coatings and substrates, the latter of which is highly beneficial for those looking for a project- or waveband-specific materials for optimal transmission and optic components that can stand up to high-pressure, underwater atmospheres.
What Substrates Are Commonly Used for Subsea Technologies?
Three substrates that are typically used for viewports and domes are:
BK7 (or equivalent)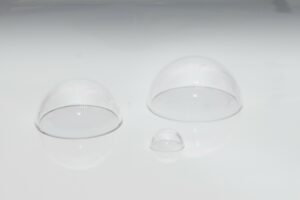 Commonly used for submersible ROVs in the form of Optical Domes, BK7 (or equivalent) substrates offer two leading characteristics in underwater environments – durability and high transmission.
With excellent transmission from 300nm up to 2µm, BK7 is a relatively hard material with excellent chemical durability and is typically used for high-pressure viewports and underwater cameras.
Knight Optical has a vast range of stock BK7 (or equivalent) Optical Domes and custom-made options that are practically free from bubbles and inclusions, assuring high performance every time.
Sapphire (Al2O3)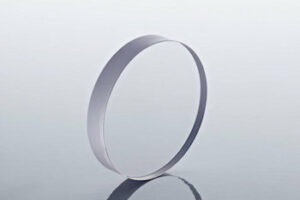 Known as one of the hardest materials on earth, Sapphire (Al2O3) is another popular substrate for windows and viewports of submersible applications.
At Knight Optical, our custom-made range of Sapphire Windows are particularly popular amongst those specifying optical components for underwater devices. As such, we offer a variety of options to meet a wide range of requirements. We provide custom Sapphire Windows at a zero-degree plane, C-cut plane, and random-cut plane, usually cut along a plane that is 60° off-axis.
Gorilla® Glass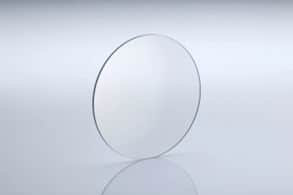 Last but by no means least in our submersible substrate line up is Gorilla® Glass, a brand name most of us are familiar with. Chemically strengthened to provide excellent scratch resistance, Gorilla® Glass Windows are normally used as cover glass to protect devices' displays – you'll commonly find them on everyday items such as tablets, smartphones, and laptops.
Offering great performance in the visible range, Gorilla® Glass is also an ideal substrate for windows and viewports in submersible applications.
To discover our range of Gorilla® Glass windows, please click here.
https://www.knightoptical.com/stock/default/windows-and-diffusers/optical-windows/gorilla-glass-windows.html?changecurrency=GBP&sap_coated_sides=One
The Future of Subsea Technologies & Engineering
The future looks bright for subsea technologies and engineering. Our partnership with the Global Underwater Hub (GUH) and cooperation with leaders in the subsea provide us with first-hand industry insights into the industry of tomorrow.
This includes growth in sales and project demand in the world of robotics, ROVs, AUVs and underwater LiDAR (light detection and ranging) devices – the latter of which we also have a strong relationship with – as well as brand-new, dedicated subsea events and innovations on the horizon.
Commenting on the industry and our involvement in the field, Colin Overton, Knight Optical's CEO, says; "It couldn't be a more exciting time to be working in the field of subsea technologies and engineering, and we're looking forward to working with manufacturers and engineers on next-generation, pioneering underwater devices. It's an industry we've played a part in for a long time, and the innovations that arise from this sector never cease to amaze myself and the team at Knight Optical."