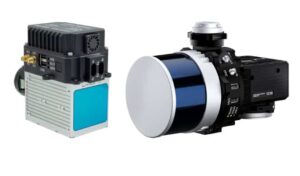 Inertial Labs has released an article comparing two different models from the company's Remote Sensing Payload Instrument (RESEPI) family of LiDAR systems. RESEPI is a modular LiDAR scanning system for UAVs (unmanned aerial vehicles) that allows users to select a number of components including the GNSS receiver and laser scanner.
Read the full article on Inertial Labs' website here
The article includes:
A comparison of the two current INS (inertial navigation system) options for RESEPI
Specifications of the Livox Avia and Hesai XT-32 laser scanners
Comparisons of coverage and point density for the two scanners
Other factors to consider when comparing the two systems, including accuracy and precision, weight, cost, field of view, range and number of returns
Specific use cases for each model
To find out more about the benefits of Inertial Labs' RESEPI family of LiDAR systems, read the full article here.