Textron Systems is a leading developer of geospatial data analysis and AI image processing software, providing user-friendly and powerful data visualization, collaboration and exploitation tools. Harnessing agility and a broad base of expertise, Textron Systems' innovative businesses design, manufacture, field and support comprehensive solutions that expand customer capabilities and deliver value.
Our geospatial analysis products are used by national agencies, local governments and militaries worldwide to provide enhanced situational awareness and actionable intelligence.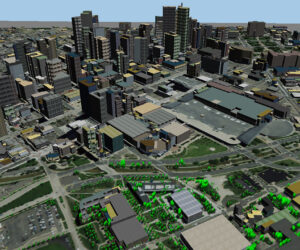 We also offer aerial imaging software, which enables the integration and analysis of multiple data sources, such as aerial imagery and video captured by drones and UAVs (uncrewed aerial vehicles).