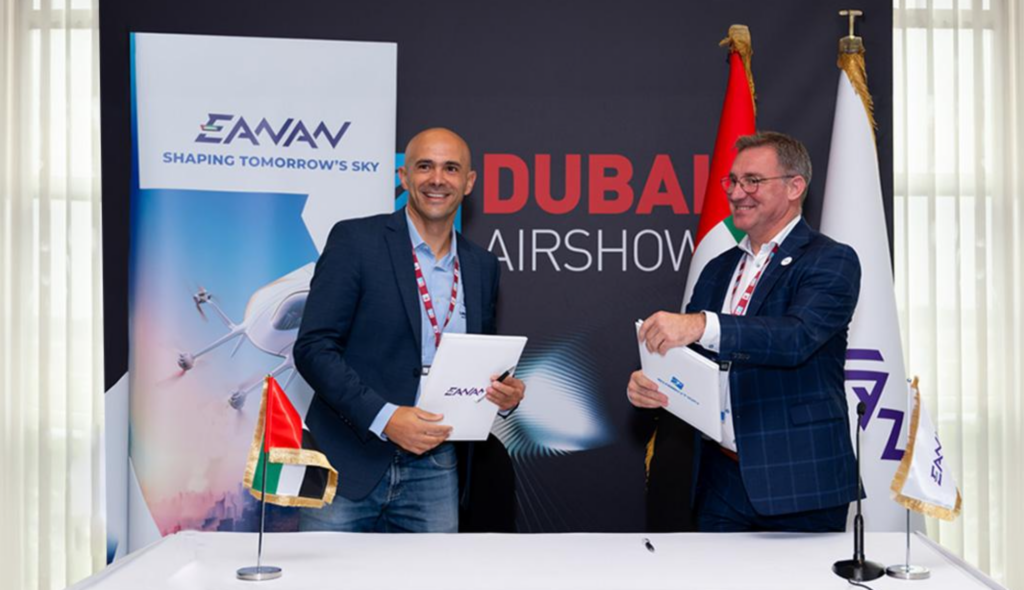 Embention and EANAN have formed a strategic collaboration for UAE's unmanned aircraft growth under a joint venture with an initial investment of $5 million.
In a Memorandum of Understanding (MoU) agreement signed at the Dubai Airshow 2023, the companies have committed to manufacturing a minimum of 3,000 Veronte Autopilots per year in Dubai, which is the core flight control system for Eanan's aircraft.
The signing ceremony marked the official launch of the first fleet of unmanned aircraft entirely designed and produced in Dubai.
EANAN presented its S-700, their largest unmanned aircraft with a payload capacity of up to 200kg. These aircraft are part of a zero-emission fleet, contributing to Dubai's vision of becoming a sustainable and smart city. The ability to transport heavy loads between cities is expected to boost logistics efficiency, while smaller unmanned aerial vehicles (UAV) are expected to manage the delivery of packages to customers.
Ulrich Weckx, CEO of EANAN, said; "We are very pleased to partner with Embention in the field of flight control systems. We value safety above all else and believe that partnering with Embention will certainly allow us to achieve the safety objectives of our aircraft."
"We are excited and grateful for the opportunity to collaborate with EANAN in the development of the first fleet of drones designed and produced in Dubai. This collaboration marks a significant milestone for Embention's expansion in the Middle East, delivering a flight control system made in the UAE," added David Benavente, CEO of Embention.