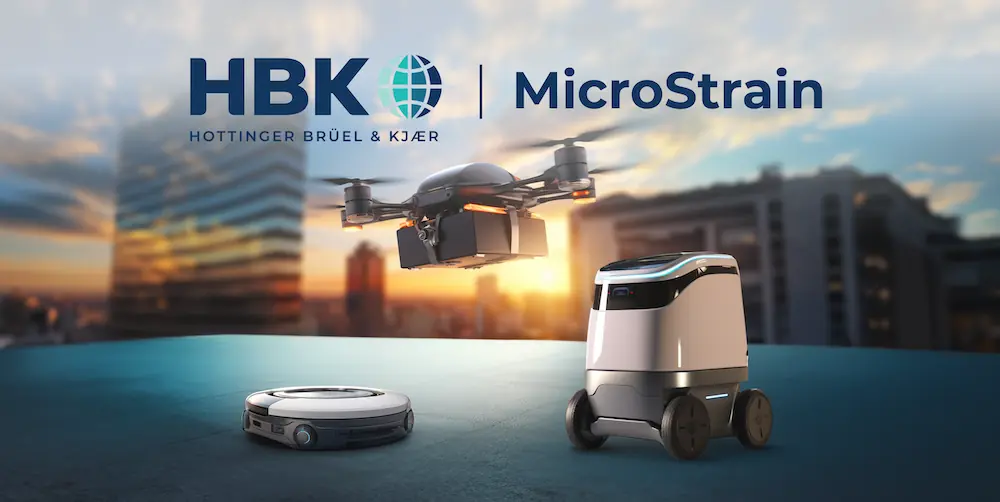 MicroStrain is now a proud member of the HBK – Hottinger Brüel & Kjær family, following the successful acquisition by Spectris plc.
The intention of Spectris to acquire MicroStrain from Parker Hannifin Corporation was made public in June. As part of the HBK family, the company will now operate under the name MicroStrain by HBK.
Renowned for its proficiency in designing and manufacturing high-precision inertial and wireless sensing systems, the Vermont-based company's products are tailored for the industrial and tactical-grade sector within the inertial sensing systems market.
The rising demand from industrial automation and burgeoning sectors like robotics, logistics, automation, unmanned vehicles, and mobility applications has significantly propelled the company's growth.
Tom Leamon, MicroStrain Business Manager, commented; "The MicroStrain team is thrilled to be joining the HBK organization. With HBK's sensor-focused business strategy and an established client base, we foresee collaborate growth for both MicroStrain and HBK's business entities. The alignment in organizational culture has been seamless, and both teams are enthusiastic about exploring the wealth of new business opportunities."
Ben Bryson, President of HBK, shared: "We are thrilled to announce the acquisition of MicroStrain. This move strengthens our North American presence, enhances our customer offer, and expands our presence in agriculture. We are excited to leverage these new capabilities and technologies to accelerate our smart sensor offerings and drive innovation for our customers. This is a significant investment and reinforces our 'Empower the Innovators' strategy providing exceptional sensing and insights to create solutions for a cleaner, healthier and more productive world."