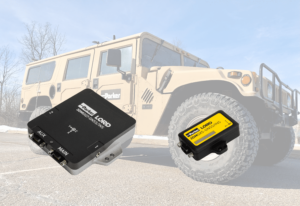 Parker LORD, MicroStrain Sensing has released a whitepaper highlighting four evolutionary improvements delivered by the new 3DMGQ7-GNSS/INS. Building on the success of the 3DMGX5-GNSS/INS, the 3DMGQ7-GNSS/INS resolves common challenges in specific use cases. Field Application Engineer Ian Moore, explores the following 4 test reports:
Test 1: Dual-Antenna Stationary Heading
Test 2: Magnetic Interference Immunity
Test 3: Dual-Antenna + RTK vs Single-Antenna
Test 4: Wheel Odometry Aiding during GNSS Attenuation
Test 3 looks specifically at Dual Antenna + RTK vs Single-Antenna
The GQ7, when paired with the 3DMRTK and SensorCloudRTK, increases positional accuracy by 100x by providing 1cm + 1ppm positional accuracy in most major urban areas and coverage is always expanding.
Target applications include:
High positional accuracy (2 – 100cm) applications
Applications utilizing public roads and sidewalks
Delivery drones
Urban robots
Autonomous vehicles
Legged robots
UAS
UAV
Read the full article on the Parker LORD, MicroStrain Sensing website.