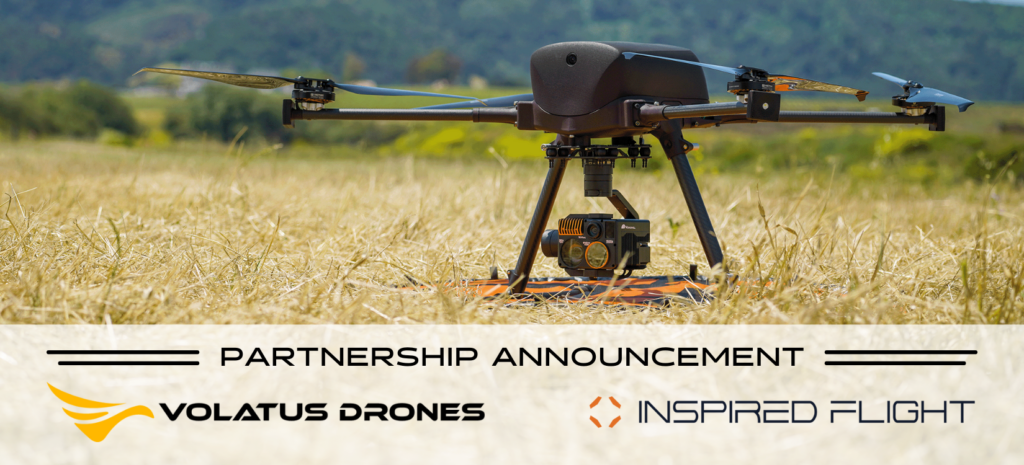 Volatus Aerospace has signed a reseller agreement with Inspired Flight, a US-based NDAA compliant drone manufacturer.
The agreement aims to meet client demands for reliable off-the-shelf blue sUAS qualified equipment in the mid-sized class. This agreement is in line with other reseller contracts held by Volatus.
Typically, this regulatory requirement applies to infrastructure inspection of government funded or owned properties for example power distribution, natural resources, and facilities.
"Volatus is thrilled to join forces with a key, reliable, US partner in the mid-sized UAS class," said Sean Falconer Managing Director of Equipment Sales for Volatus Drones. "Inspired Flight meets the key criteria we look for in a partner, with a focus on established reputation, ability to manufacture at scale, and mature reliability."
"We are dedicated to finding the best solutions for our clients, many of whom are facing restrictions on what drones they can purchase," added Glen Lynch, Volatus Aerospace CEO. "Inspired Flight provides them with the capabilities they need to conduct mission-critical missions, while keeping them compliant with rules and regulations."