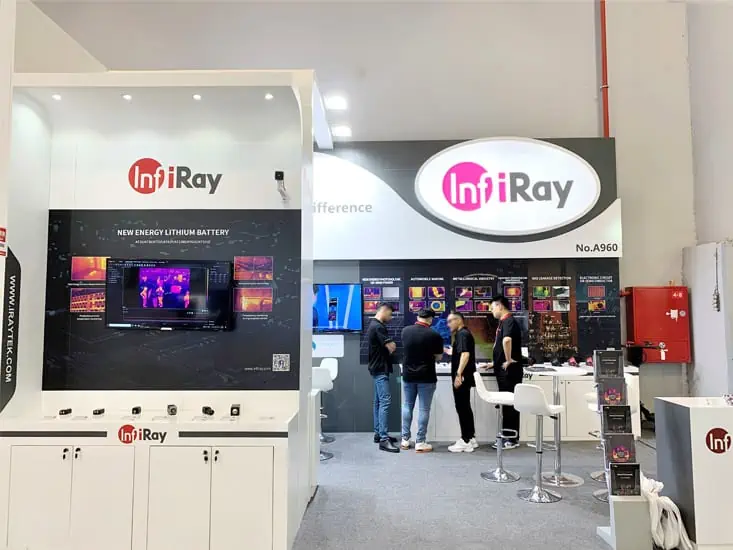 IRay Technology Co., Ltd. (InfiRay®), a leading developer of thermal imaging camera cores widely used in drones and machine vision applications, has presented innovative thermal imaging technologies at both WIN EURASIA in Istanbul, and LASER-World of Photonics in Munich, June 2023.
WIN EURASIA
At the Istanbul Expo Center, Turkey, 7th – 10th June, InfiRay® showcased a series of infrared thermal imaging devices applicable to industrial manufacturing, including several newly launched devices within InfiRay's handheld thermal imaging product line, used in equipment inspection and hardware circuit design.
The S1280, which won the 2023 German Red Dot Design Award, was also on display in Istanbul for the first time. Other products highlighted included the ATU series of high-temperature infrared thermal imagers, that can be widely used in metallurgy and chemical engineering, and gas thermal imaging cameras capable of detecting VOCs (Volatile Organic Compound) gases such as CH4, and SF6.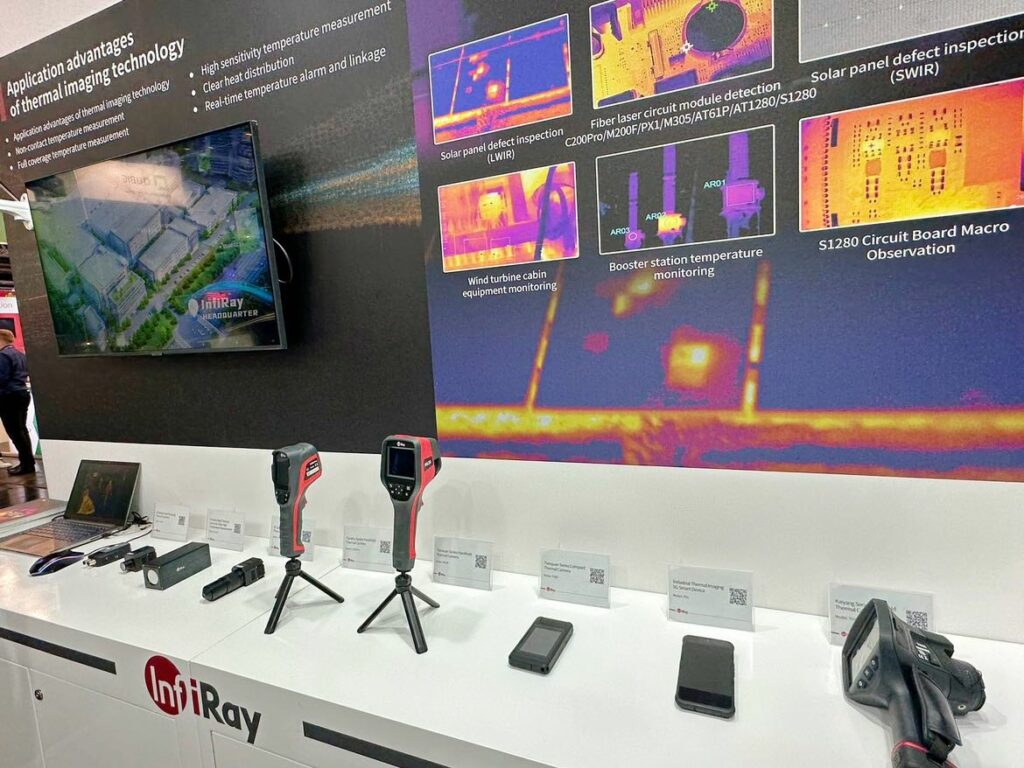 LASER-World of Photonics
Hosted at the Trade Fair Center Messe Munich, 27th – 30th June, the LASER-World of Photonics event was an opportunity to highlight InfiRay's® thermal imaging cameras and innovative solutions used in machine fault detection, power supply systems, fiber laser pump temperature monitoring, and 3D laser printing.
The recently released M620 was on display, featuring 640×512 pixels, and 0.63mrad IFOV, designed to provide engineers with clearer thermal imaging quality and more accurate data. Other products included the T600, with a detachable lens and an advanced auto-focusing system, and several online thermal imaging cameras, including: AT/ATF/AT/AT30.
Based on state-of-the-art temperature measurement and compensation algorithms, InfiRay® infrared thermal imaging cameras and technologies are used around the world and have been sold to over 80 countries.