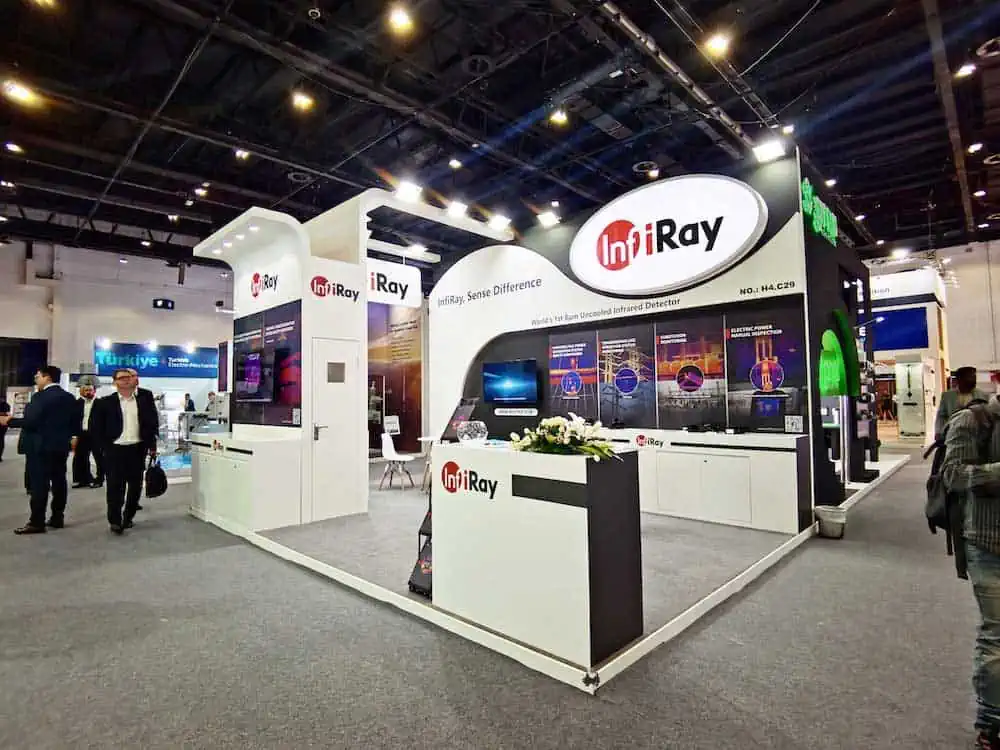 InfiRay Technology (iRay), a leading brand in the thermal imaging industry, has shown itself with a high profile at MIDDLE EAST ENERGY 2023 in Dubai.
The company presented its innovative technologies and highlighted thermal imaging products at the Dubai World Trade Centre, UAE from 7-9 March.
According to iRay, the application and development of electricity has promoted the progress of modern civilization and is closely related to people's life and industrial production. Therefore, the operation and maintenance of the power systems is extremely important. Once a power outage occurs, it will bring huge losses to the social economy.
iRay has multi-spectral sensor R&D capabilities, chip R&D platforms, and multi-dimensional perception and AI algorithm development capabilities. The company released the world's first 8μm 1920×1080 uncooled infrared detector in 2021. For the power industry, iRay has developed a variety of thermal imaging solutions for users' pain points and can provide overall monitoring and detecting systems.

At this event, iRay brought many handheld thermal cameras including series of C/M/P/T/S, covering the inspection and observation needs of different distances and Field Of View (FOV). The function of unique intelligent inspection effectively optimizes the tedious work of inspection route planning and data collection after inspection. iRay believes its new product S1280, with a resolution of 1280×1080, is the ultimate choice for high-definition thermal imaging.
iRay provides various options for thermal cameras of electric focusing, fixed focus, and card size, which can monitor the target temperature in the field in real-time and provide timely warnings for aging and heating equipment to save energy and reduce consumption.
The network of AT20/30 card-size thermal cameras can effectively help users monitor the situation of the electrical cabinet in real-time and prevent problems such as overheating and fire.
In addition, there are C200 with high cost performance, P200, a portable and compact pocket thermal camera, and PX1, which is waterproof, dustproof with drop protection and plentiful functions.