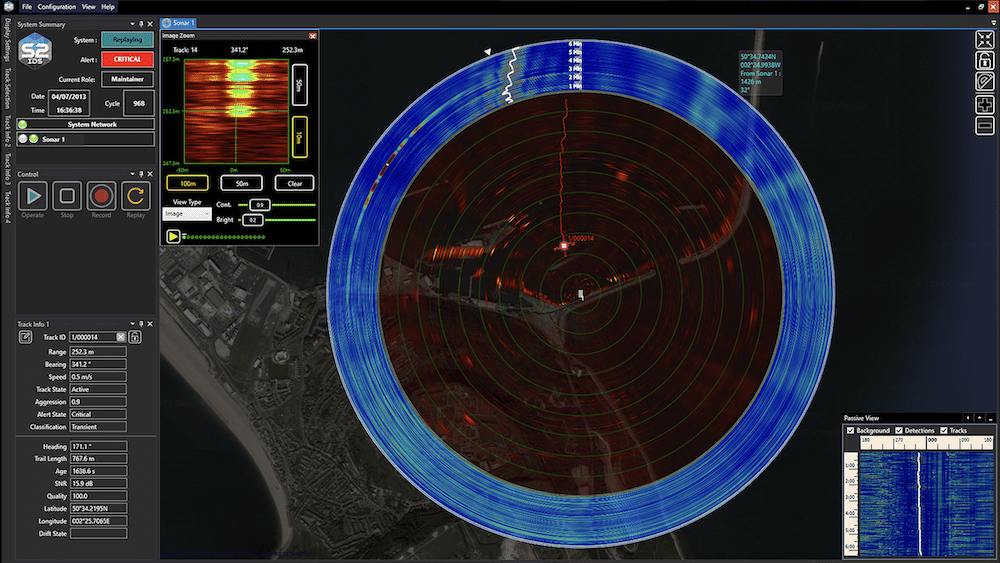 Wavefront Systems' Sentinel 2 Intruder Detection Sonar (IDS) is making its Middle East debut at NAVDEX 2023 on the Forcys stand (A-029), 20-24 February.
According to Wavefront, Sentinel automatically detects, tracks and classifies sub­sea threats such as divers, Swimmer Delivery Vehicles (SDVs) and Autonomous Underwater Vehicles (AUVs) which are approaching a protected area or asset.
Sentinel uses a new patented Simultaneous In-band Passive and Active Sonar (SInAPS) capability to enhance its detection and tracking capability, particularly against small unmanned underwater platforms.
Wavefront believes the need to close the gap in situational awareness in the underwater domain has led to Sentinel becoming one of the most widely deployed intruder detection sonars in the world, with systems now protecting critical national infrastruc­ture, ports and harbors, and military operations and ports.
Wavefront's patented SInAPS mode combines detection of target reflections from the sonar's acoustic transmissions while also using passive detection to track a target's own (unintended) acoustic emissions.
The combination of these two detection methods allows Sentinel IDS to mitigate the inherent difficulties of passive sonar in noisy, active environments like military ports, and active sonars challenges with low target strength drones or very slow-moving targets in highly cluttered seabed conditions.
Over the past few years, the SInAPS feature of Sentinel 2 has been rigorously tested and evaluated by both Wavefront Systems and early adopters of the system. The system has proven especially successful in continuing to passively track targets of interest which have intermittently evaded active tracking.