Sentinel IDS – Intruder Detection Sonar
Your underwater security covered
Sentinel IDS is used globally to protect critical national infrastructure, ports and harbours, military operations and ports, private and commercial yachts, commercial vessels and waterside properties.
Sentinel automatically detects, classifies and tracks subsea threats approaching your protected area or asset, such as a diver, swimmer delivery vehicle or unmanned drone. Our latest generation IDS, Sentinel 2, adds advanced Simultaneous In-band Active and Passive Sonar capability (SInAPS®) to identify and protect, at ranges of up to 1500m for mini-subs and divers.
Sentinel is an intuitive system that will automatically inform the end user of any potential threat without the need for any sonar-trained personnel.
Depending on your application, Sentinel can be supplied in either a portable and mobile package for rapid deployment where temporary security is required or as a permanently installed system for continuous protection of a known asset or perimeter.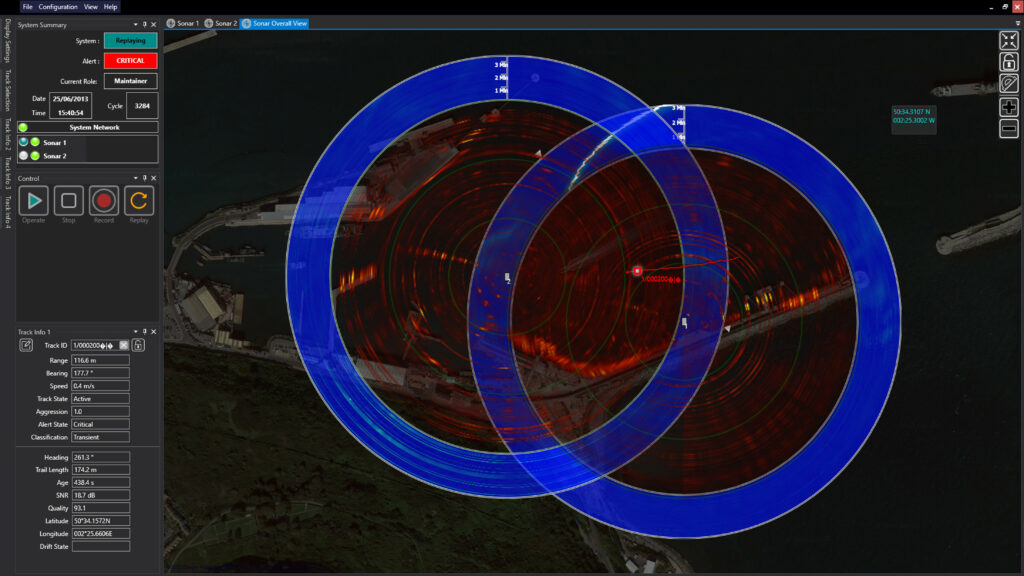 Identifies and classifies threats up to 1500m from any waterside asset
Wavefront's unique SInAPS® technology combines the detection and tracking capabilities of active and passive sonar
Simultaneous multiple detections and tracks of subsea threats in a single processing cycle
Super-Inheritance to maintain single track across multiple sonar heads
Full aperture target zoom processing capabilities for lower false alarm rates
Historical tracking data for enhanced threat target validity and evaluation
Compact and portable for rapid overboard deployment, when needed
Permanent installation for continuous protection of perimeters and assets
Low false alarm rate; no specialist sonar experience required