SatLab Geosolutions, a leading developer of high-precision GNSS positioning and navigation solutions for UAVs (unmanned aerial vehicles) and robotic systems, has partnered with Unmanned Systems Technology ("UST") to demonstrate their expertise in this field. The 'Gold' profile highlights the company's GNSS receiver products, which are used by mapping and surveying professionals around the world.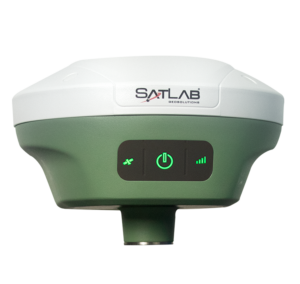 Freyja is an advanced RTK-capable GNSS receiver that is ideal for deployment as a UAV base station for professional mapping and surveying applications. Delivering highly reliable GNSS corrections for the utmost in accuracy, the full-constellation and full-frequency receiver is an indispensable tool for surveyors in the field.
Weighing just 800g, the rugged receiver is easy to carry and deploy and provides a battery life of over 12 hours. The unit's state-of-the-art built-in antenna features enhanced anti-interference capabilities and tracking at low elevation angles. Advanced tilt compensation algorithms and a high-performance 9-axis IMU guarantee stable results even under difficult conditions.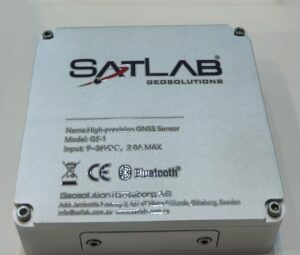 The GS-1 is a full-constellation and full-frequency GNSS receiver, designed as a universal and cost-effective positioning solution and supporting both single- and dual-antenna operations.
Featuring a powerful CPU and integrated Linux operating system, the receiver can be configured through a built-in web server. Communications options include WiFi, Bluetooth, 4G, and RS232 serial, and high-precision positioning data can be transmitted through all these simultaneously.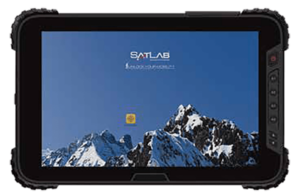 The TBA is an Android-powered handheld tablet for convenient and intuitive control of UAVs and unmanned systems in the field. Featuring a 10-inch sunlight-readable screen, the rugged portable GCS (ground control station) has been designed to withstand harsh environmental conditions to IP67 and MIL-STD-810G standards.
The tablet includes built-in 3G and 4G LTE cellular connectivity with voice telephony support. An optional high-precision GNSS-enabled version is available for professional GIS applications.
To find out more about SatLab Geosolutions and their GNSS solutions for UAVs and robotics, please visit their profile page: https://www.unmannedsystemstechnology.com/company/satlab-geosolutions/