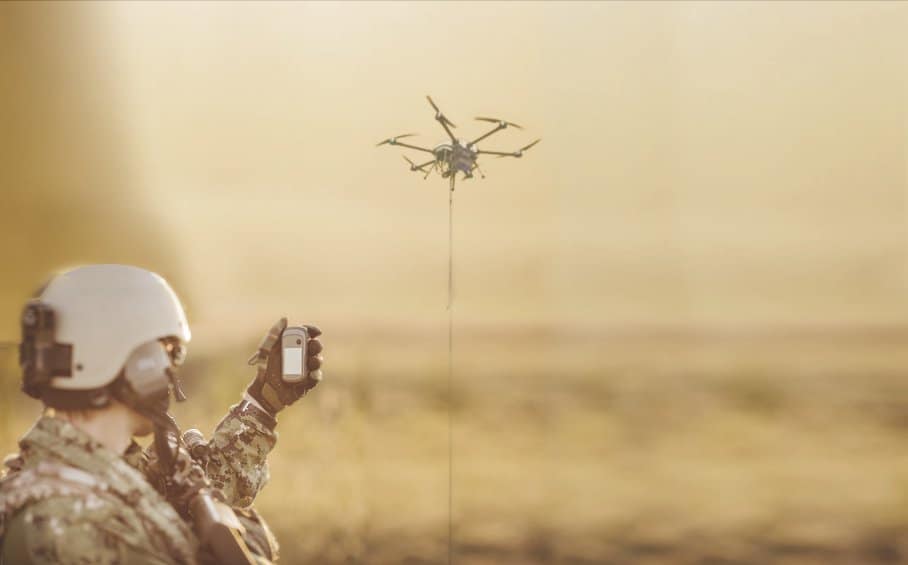 Elistair has released an article covering a variety of aspects of tethered UAV (unmanned aerial vehicle) use for tactical communications. Tethered drones are becoming a widely-used tool by warfighters and first responders, providing a solution that overcomes many of the limitations present in current telecommunications technologies.
Read the full article on Elistair's website
The article covers:
The advantage of unlimited autonomy provided by tethered drones
How tethered drone platforms can keep soldiers safe from radio frequencies, jamming risks and fly-aways
Existing telecommunications solutions and limitations of ground-based equipment
Expanding network nodes to provide additional range to soldiers
Limitations of radio and satellite communications for ISR
What warfighters need from tactical communications
The use of tethered drones to optimize and protect mobile network integrity
To find out more about Elistair's tethered drone solutions and their advantages as communications solutions for the battlefield of the future, read the full article on Elistair's website.