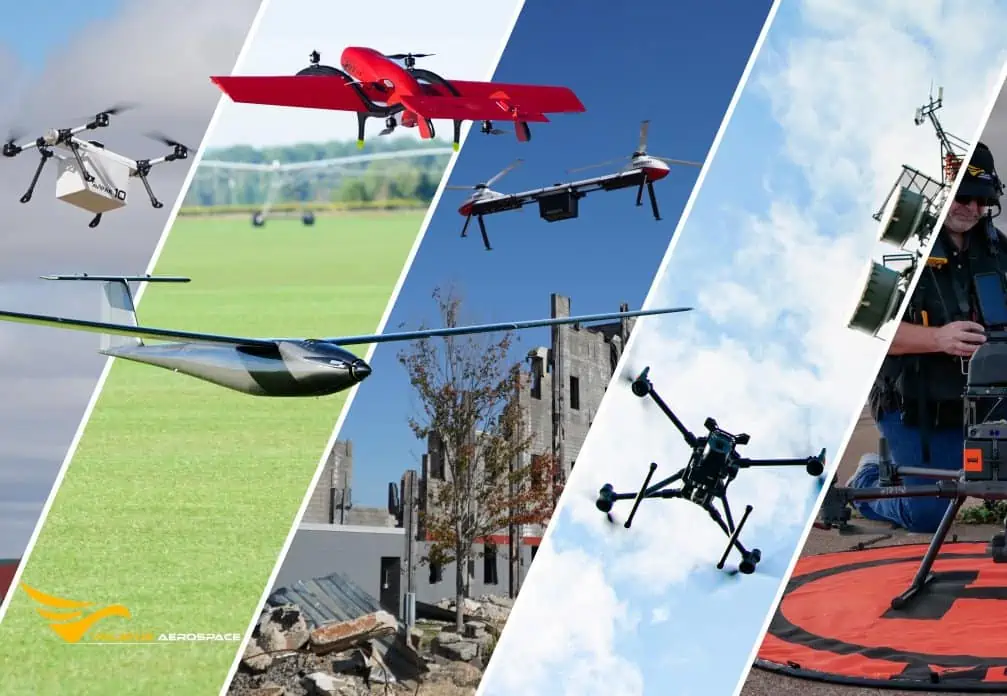 Volatus Aerospace, a leading provider of drone and UAV (unmanned aerial vehicle) products and services, has partnered with Unmanned Systems Technology ("UST") to demonstrate their expertise in this field. The 'Platinum' profile shows how their turnkey UAS, drone services, and pilot training are ideal for a wide range of civilian and military applications.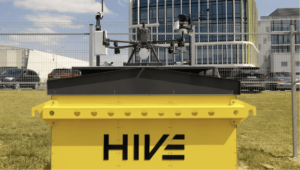 Volatus is a leading supplier of drone technology and equipment, with a specialist team that can guide you through the process of selecting the right UAV platform, sensors, and software to meet your requirements and budget. The company has partnered with the following drone equipment manufacturers and can provide you with detailed technical specifications, in addition to purchase and lease agreements:
BRINC – rugged multirotor drone for first responders and emergency services
Vedette – long-range, high-endurance fixed-wing UAVs for ISR
FIXAR – VTOL fixed-wing drone for commercial applications
DJI Enterprise – quadcopter drones for agriculture, energy, public safety, survey, mapping
Avidrone – fully-automated, long-range tandem-rotor drone with heavy-lift capabilities for cargo transport and delivering critical supplies
DRONEPORT HIVE – a fully automated drone station capable of 24/7 continuous and autonomous operations
Emesent Hovermap – mobile LiDAR scanning payload for autonomous BVLOS mapping
Phase One – advanced camera payloads for high-resolution drone mapping and inspections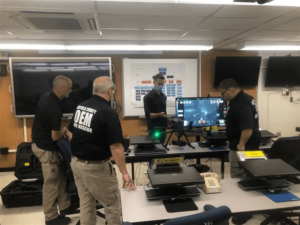 Volatus provides first responder organizations, including police, fire, SAR (search and rescue) and maritime, with state-of-the-art professional services that allow users to augment their response capabilities with advanced drone technology. Guidance is available for every step of the process, from the initiation of a public safety drone program through to the development of more complex long-range and BVLOS operations.
The company can also provide drone training courses of any level, tailored to your agency's requirements, as well as contracted equipment, manpower and services on both short- and long-term arrangements.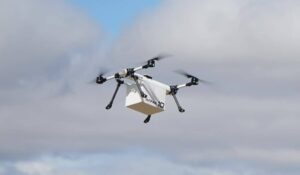 Volatus' solutions for drone logistics and cargo delivery enhance productivity and reach remote and inhospitable regions that may be inaccessible by manned aircraft or road vehicles.
Drone delivery solutions incorporate the Avidrone tandem-rotor drone, an all-new approach to fully automated long-range drone flight and heavy lifting, as well as the HIVE droneport, a fully automated drone station that enables 24/7 continuous and autonomous operations.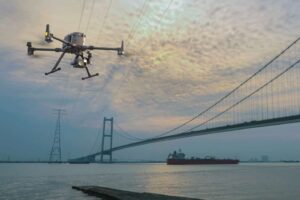 Volatus can deploy multiple teams with the latest drone technology and data capture training to provide a range of services at short notice across the Americas. The company has delivered these drone services to leading clients including government, key industry partners and more across all industry verticals.
An advanced Quality & Safety Management System (QSMS) ensures that all Volatus operators remain fully compliant with regulations and best practices, encompassing thorough documentation, sophisticated airspace and flight operation management technology, and frequent audits and reporting.
Volatus provides a variety of drone training courses covering a wide range of subjects, allowing your organization's drone pilots to future-proof their knowledge and skills and deliver high-quality results.
The training courses have been developed in conjunction with professionals from diverse backgrounds including airline and helicopter pilots, aviation lawyers, mechanical engineers, military veterans and more.
To find out more about Volatus Aerospace and their UAS products and services, please visit their profile page: https://www.unmannedsystemstechnology.com/company/volatus-aerospace/