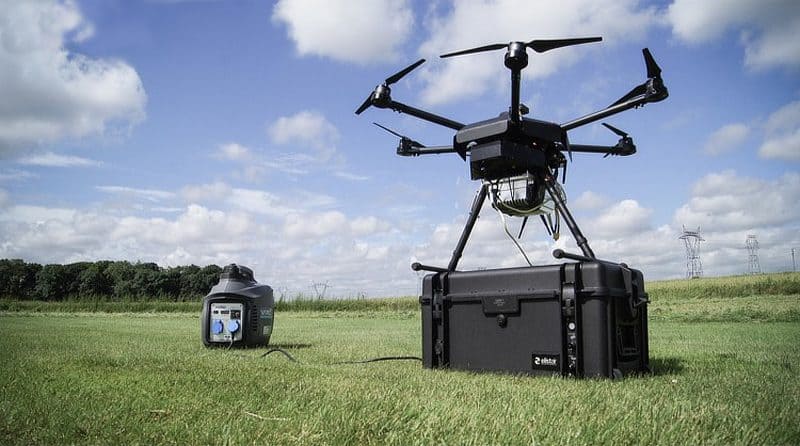 Elistair has released an article outlining the benefits of tethered drone systems, which are unmanned aerial vehicles (UAVs) physically connected to and powered by a ground station. The systems are increasingly being adopted for a wide variety of applications including military base defense, border patrol, live-streaming events, setting up temporary communication towers, low altitude satellite surveillance, and more.
Read the full article on Elistair's website
The article covers:
Components of the tethered drone system – the ground power station and the micro-tether
Limitations of untethered drones – flight time, safety and ease of use
The use of tethered drones in the defense industry – border surveillance, base protection and tactical communications
Tethered drones for private and public safety, broadcast and media, telecommunications, and first responders
The benefits of using tethered drones
FAA and EASA regulations surrounding the use of tethered drones
Where Elistair's tethered drone systems have been utilized
Elistair has deployed over 600 tethered drone systems around the world in a diverse range of applications. To find out more about the benefits of this rapdily growing drone technology, read the full article on Elistair's website.